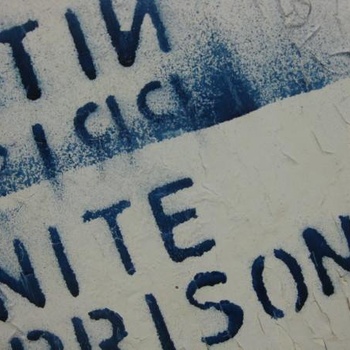 When the phrase "outtakes and demos" comes to mind, it tends to favour the connotations "less than desirable" or "not good enough for the album." But Jesse Taylor, producer, engineer, and founder of Nite Prison recording studio, denies these stereotypes and gives these orphaned tracks a home on his latest release Nite Prison: Studio Outtakes and Demos. A diverse sampling of his work since early 2010, the 18 tracks clamber in at just over 40 minutes to showcase an assortment of Vancouver punk, no-wave, lo-fi, and noise musicians.

Taylor's impressive technical abilities allow him to seamlessly transfer the stage energy of bands that have earned a reputation for their deafening and sweaty live performances, such as White Lung, whose opening track "Rats" summons an unrestrained fury found only at a d.i.y. punk show. Continuing on fierce and relentless, the record pummels listeners with a diverse selection of tracks, from trashy skateboard anthems by all-girl No L.A. Kill to Ahna's murky crust.
And of course, this collection wouldn't be complete without the disaffected abrasion of local favourites like Nü Sensae and Shearing Pinx. However it's the more accessible side of Vancouver's scene that stands out on this recording. Rendering '90s nostalgia, the three-chord "Landlines" by Hari Legs is a return to simplicity that would fit just as easily on an early Punk-O-Rama compilation, while the punk ballad "California Cutoffs" by Juvenile Hall is a biting and sarcastic dream about easy livin'.
Studio Outtakes and Demos displays the diversity at Nite Prison and will be appreciated not only by collectors and punk enthusiasts but also those looking for an introduction to Vancouver's punk scene.