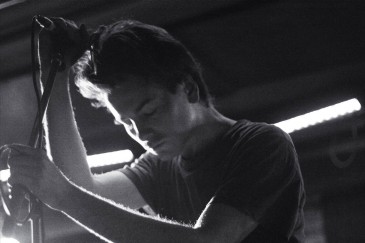 This past Saturday presented both a gift and a curse to the patrons of Main Street's Electric Owl — the early show. There seems nothing more daunting to a young Vancouverite than arriving at any venue before 11 p.m., so it was surprising that there was a crowd milling about by 9 p.m.
The double bill of local electronic opera pioneers Myths and Toronto's depressing yet danceable three-piece Trust seemed like a sure bet. With enough '80s synth riffs and fat bass beats, we would be just drunk enough to dance by the 11 p.m. curfew, so help us.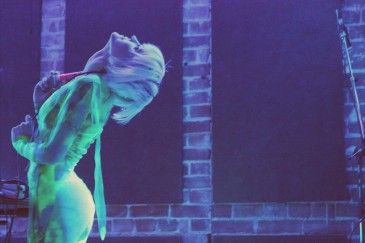 "This is supposed to be a sea landscape set," was one of the first things Myths said to the crowd, and these strange words were some of the last intelligible ones heard for the remainder of their set.
The duo shimmered in sequins, cooed, screeched, and looped riffs with aplomb, but few seemed ready for such a aural onslaught. The only people visibly into the Myths set were Myths themselves.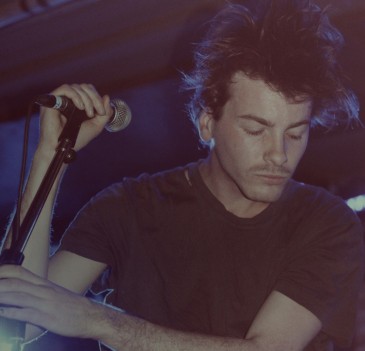 The draw of the night was Trust, and their delivery of the short and tight set was flawless, with little crowd interaction to suck up time between tracks. Composed of lead singer Robert Alfons on vocals, Maya Postepski (also of Austra) on drums, and a "friend" on synths, their vibe is gothic yet danceable, Joy Division meets Hot Chip.
"Bulbform" set the stage for eerie beats to infect your system before bigger hits like "Candy Walls" got the crowd bopping, and "F.T.F."' closed the show to a veritable dance party.
Why or how doom and gloom electro, this goth-rave music, is on the rise is anyone's guess. What is known is that these Canadian purveyors of the sound are delivering it in quantity and quality, and the Electric Owl has come into its own, turning the dreaded early show into a Saturday night success.