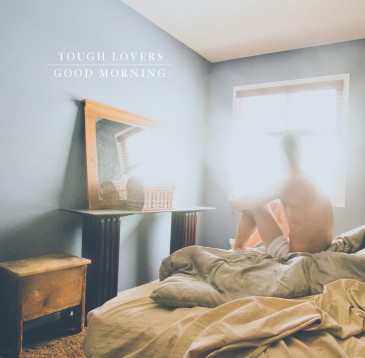 In an effort to distinguish themselves from the overcrowded marketplace of west coast rock'n'roll, the second release from Vancouver's Tough Lovers is a rustic blend of ethereal harmonies and powerful solos. Though Good Morning was independently produced, you'd never guess it by the youthful energy replicated in the five new songs from these Vancouverites that both celebrate and deprecate.
Through the confusion of heartache and frustration, Tough Lovers has evolved beyond their earlier self to produce a succinct EP whose forlorn verses seamlessly transform into dignified proclamations of empowerment. Juxtaposing these common themes, Jamie Smail leads the energetic quartet through another concise collection of captivating choruses and rhythm sections that should make any young upstarts envious.

For having five songs that run just under twenty minutes, Good Morning draws from a remarkable number of influences. The disco beat of "Surrounded" elaborates on the catchier, synth-driven "Jennifer" from 2011's Exits, while the harmless daydreaming of "Before the Sun Sets" catches the band in their most straightforward pop moment, proving that Tough Lovers find inspiration in a variety of genres and should be treated as more than just a simple rock'n'roll outfit.
Surprisingly, Smail also brandishes his darker side on the ominous lyrics of "Inside My Head," singing: "The reaper knows your name / And he knows your situation / Don't you cry / He knows just where you're living / And what cigarettes you're smoking," before closing with "Graveyards," which shows that this band can turn up the volume (and fuzz) when they want.
While the distinctions are nuanced, Good Morning manages to adapt a variety of genres to that of their traditional rock origins to form an endearing album that will leave you surprisingly satisfied in the time it takes you to enjoy your morning coffee.