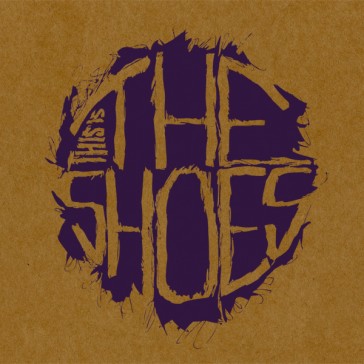 Labeling a band as just a two-piece can initially create the deception that they aren't versatile. Anyone who has had the chance to listen to This is The Shoes' debut EP or have seen them perform live would probably be dumbfounded by this perspective.
Jereme Collette, who also plays the drum, is multifaceted in the different ways that he takes command of his acoustic and mostly electric guitar on this EP. Collette's kick drum and Sabrina Robson's use of a second microphone placed for her harmonica and tambourine creates unique percussion and distortion, and together they possess an amazing arsenal.

Collette's guitar and kick drum and Robson's voice, which is powerful and maintains its presence throughout the album, are accentuated at all the right moments. Although while Robson's voice alone might enough to engage the listener, there are other elements that enhance the band's sound further. The first track, "Change it Up," has a bluesy high energy sound, while "Mess Around" has a more rock foundation, and Robson has an uncanny sound resembling one of her main influences – Janis Joplin. Moreover, their songwriting has an obvious visual aspect to it; and anything they come in contact with seems to inspire their songwriting.
The second last track, "Money," introspectively examines the consequences of greed and the true value of money. The climax of the album comes on the very last track when the band performs their only acoustic song (a style that seems to be their strength), with Collette singing chorus during the intro.