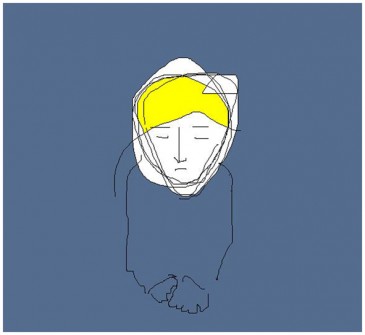 It is pretty hard to try and write a review on an EP when only two songs have been released, however things for This is Franco look bright. After only two years together, and this being their third CD, they have the maturity of sound that suggests they're a much more experienced band. This indie outfit has beautiful little melodies and will give you that feel-good warmth, although their soft-core pop sound might not be for every listener. Their EP has all the sonic evidence of being well produced, with their two track offerings "Shelter," and "Stuck Between."
The first of these songs starts up with has a gorgeous indie guitar riff, bringing to mind the sprawling quietness of early Coldplay, but with vocalist Mark Bridgeman drawing you in more dreamily than Chris Martin. Featuring the vocal talents of Kirsten Cudmore of Language Arts, her stunning, velvet voice is reminiscent of the style of California-based hip-hop group, Subtle.
"Stuck between," the other track released on the EP, is a cheery little number. However that is about all you could say about it, as it doesn't really have a hook to get your attention and it almost seems like a filler. They just lack the passion with this song. Let's hope that the next few tracks released will be improvements or the band's following will be greatly disappointed.