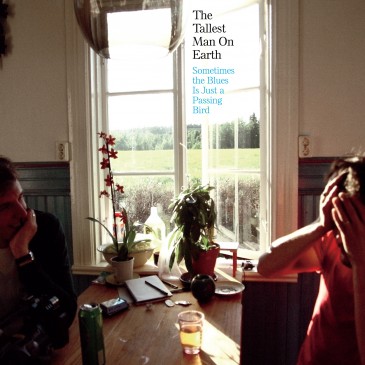 06 King of Spain
Just months after the release of his successful album, The Wild Hunt, singer-songwriter Kristian Matsson is back with a similarly captivating follow-up. His latest EP as the Tallest Man On Earth offers up five new tracks, written on the road and recorded on a tour break.
The new tunes are still distinctly within his niche of mellow, quick-fingered folk, but the lyrics and melodies carry a hint of sadness that was missing from the cheerier tone of the full-length. It kind of makes you wonder what bird passed him on the highway and gave him the blues.
Slowing the tempo from his standard on The Wild Hunt brings out the raw emotion in Matsson's rough, twangy vocals, and reveals a more vulnerable side of his music. It's the side you knew was always there, but that perhaps he'd tried to cover up.
The most striking moment of Matsson's blues comes out when the suddenly electrified chords of "The Dreamer" break the softly picked acoustic pattern of the rest of the record. By far the most unique song on the release, it completely changes the dynamic with its solid strumming and subtle silences.
"Like The Wheel"—which became a hit at early stops on tour—is a melancholy reflection on inner strength. Its simple melody makes it impossible not to feel the desperation in Matsson's signature vocals.
As the EP's title suggests, this is not a hopeful, light-hearted folk record. Matsson's voice shines throughout, paired well with thoughtful lyrics and perfect in its imperfection.
Whatever the reason for this Tall Man's passing blues, it's nice to know that he did something so productive with his feelings.