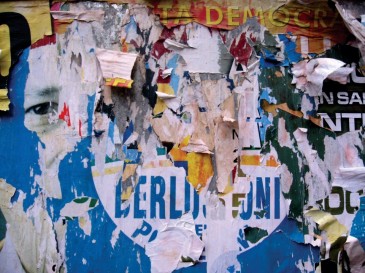 If you're as glum as I am about the impending end of summer, this is your go-to album. The Sumner Brother's sophomore studio album, I'll Be There Tomorrow, was produced and recorded with Derek DiFilippo, a close friend of the brothers, in a log cabin situated in the mountains of Merritt, BC. According to Bob Sumner, the spot is an "incredibly inspiring setting," the closest neighbours living miles away.
The album launches with an angry bang in "Toughest Man in Prison Camp," a messy melting bowl of the raspy, cracking voice of Brian Sumner and the hard hitting drums of Mike Ardagh. After this rocky smash, the album mellows down to a peaceful prairie of old-country inspired folk tunes.

This is where the band's influences are most evident. The heavy drums slow into soft, quick brushes and the voice deepens with self-indulgence. In short, this section of the album sounds like Willie Nelson and Woody Guthrie were paired to play to an audience of Great Depression-era wash-ups and a group of devoted Strange Boys fans.
"When You Dig My Grave" comes in place near the end of the album, and changes the dynamic from country western gloom to sloppy after-hours throwdown. The album ends with two contrasting songs placed back to back; "That's Alright" encompasses a jig-like, almost d.i.y. sound, and end the lengthy album with a slow, minimal but pretty, instrumental.
All in all, the Sumner Brothers have put together an accomplished, instrument-crammed album. You'll find banjo, harmonica, pedal steel, synths, clarinet, and pretty much every other apparatus created to make noise. Its neo-country/wreck-folk sound will sluggishly serenade you as you throw that beach towel in and check back into reality of autumn.