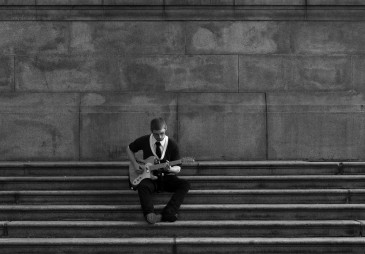 Hold onto your hearts ladies and gentlemen, because d.i.y. nerd-rocker Michael Elder is here to steal them away. At 19, the Prince George import already has a quintuplet of albums to his musical alias, the Speechless Radio. What started out as a solo — in his parents' basement — project has flourished over the years and has more recently begun steering towards becoming a full-fledged group endeavour.
While nursing matching hangovers, I met with Elder to share a pair of Cambie all-day breakfasts and discuss the musical transition that followed high school, collaborating with other musicians on his upcoming album, and who his harshest, or most valuable critics are.
"I came up with [the band name] during a period when I was really into Radiohead," Elder says between sips of morning beer. "I liked the idea of contradictions and wanted a 'The' name." The aforementioned time period was high school. At the time, Elder was one part of a three-piece band, but the ensemble fizzled out. He continued creating music independently.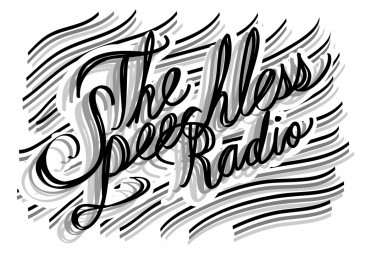 "I would just write lyrics and make music, but I wouldn't show anyone. It was mostly about stuff like love, because that was around the time that I started experiencing those kinds of relationships."
The first era of Elder tracks focused almost exclusively on discovering the body's finer muscle tissues, the heart, and what happens when those tissues are torn apart. With that, a soundtrack of solace was created: the Speechless Radio's first album, 2010's Love Songs in Stereo. But Elder had enough leftover material to make More Songs in Mono, in the same month — both of which were recorded and produced by Elder himself.
But after Love Songs… and More Songs… were released, Elder traded in the ballads about puppy love for a beard and an emerging sense of maturity, and chose to view end of relationships as opportunities for personal growth instead of self-pity.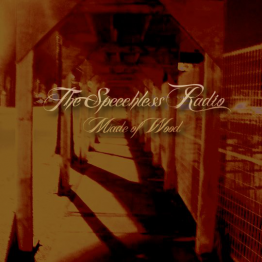 With each project, Elder has become more musically fluent and complex. On this summer's Made of Wood, you'll find mandolin, ukulele, and trumpet added to the roster. "Both of my parents are musicians, so all of these instruments are just lying around the house. I figured I might as well learn to play them." The album shifts focus from romantic relationships towards the concept of home and where that is for some people.
And it looks like it's a focus that people are enjoying. The Speechless Radio's Facebook page alone has over 10,000 likes. "I'd send out my songs to dozens of music blogs and get maybe two responses. But the responses that I did get have actually been good, so that's exciting!"
To Elder, making music is mostly about reciprocating what the art has done for him. "When I think about all of the bands that I love and respect and how they've inspired me, it just motivates me even more. That's why all of my stuff is available for free online. I want to have this music out there for people to share and enjoy."
While influences include the Antlers, the Magnetic Fields, Dan Mangan, and more recently, Bruce Springsteen, Elder still cites Weezer as his main muse because, "They do their best to put out an album [every two years], but also because they're not cool, you know? They're pretty big musicians, but they're still kind of just nerds."
Next up is Care, due out at the beginning of 2013, which marks the dawn of collaborating with other musicians, including his twin brother, Jordan. "I used to keep my music to myself, but then I felt like I needed to push for something bigger, and I started to share my music with my brother. It was great because he'd just be viciously honest and be like, 'That sucks,' and we'd work from there to make it better." The younger Elder was able to provide the type of brutally honest feedback that only a family member can.
But not everyone featured on Care shares a name with Elder. Musicians like Indra Egan, Sarah Davy, and Nathan Kelly, also contributed, and while adding other creative minds to a solo project can sometimes cause conflict, Elder felt the transition was seamless. Though Care hasn't even made its way to the masses yet, Elder is making plans for what the follow up will be. The focus at the moment is to expand the ranks of the Speechless Radio into a full-on band so that more songs can be performed live instead just on Elder's bedroom floor via various takes and over-dubbing. Until then though, he'll just keep doing what he enjoys doing most: writing music.
"It's funny," Elder says about the confusing logistics behind songwriting, "I come up with all of my best music when I have no time for music. It always comes to me when I'm busy cramming for an exam or in class. When I'm home for the summer and have all this free time, that's when I come up with the crap. It might be because it's forced, but I don't know."
____________________________

Want more Speechless Radio? Visit their Soundcloud page to listen and download more!