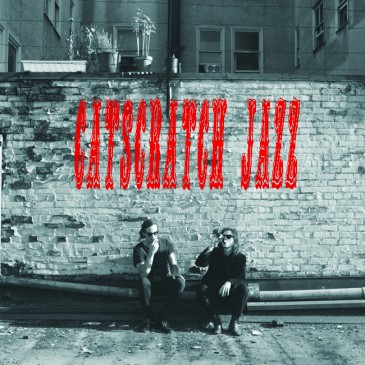 Listening to the new LP Catscratch Jazz from Vancouver duo the Silver Skeleton Band incites the same desires as reading Keith Richards' autobiography Life, including bad decisions and Mick Jagger scarves.
The first track out of nine song album, "Drag Queen," cools you right out with smooth, seductive vocals against legitimate rock and roll instrumentals. As "Nightspell" gets going I'm immediately reminded of the work of Jace Everett. Think broken, fragmented aesthetics, and fuzzy cinematography that seeks to play on innocence and let the darkness creep in. The following track "Jangle Bell Blues" is aptly named; it has a noticeably deeper sound with lower tones and carries on the theme of the album nicely. Josiah Jones' drums fill the record with rounded tones and less attack, while Nikki Hellmore's haunting vocals echo and resonate.

With most songs barely reaching three minutes, the last track "Medicine Man (What a Man)" particularly stands out and ends the record on a necessary rough note. The tracks flow seamlessly, building a strong feeling of dark timeless hours, creating a space that requires an aesthetic. A good album will do that to you. It will transport you to a smoky den in Morocco or an underground blues club in London, circa 1960.
Released this August, Catscratch Jazz is blazing the trail of madmen in a season of anthemic indie-pop and punk-rock. The Silver Skeleton Band isn't any vacant commodity; this is a band with interests in the history of rock 'n' roll, and a unique brand of low-fi jazz. They've provided what a summer LP should, something to dig your nails into.