Although it's still below the radar for many, the new Red Gate has quickly become a vibrant gallery, studio, and venue, even if all the trimmings aren't quite in place yet. Though the namesake red gates are gone from the front of their new home on the East Side, the experimental show put together late-late on a Friday night had all of the collective's charm at full brightness.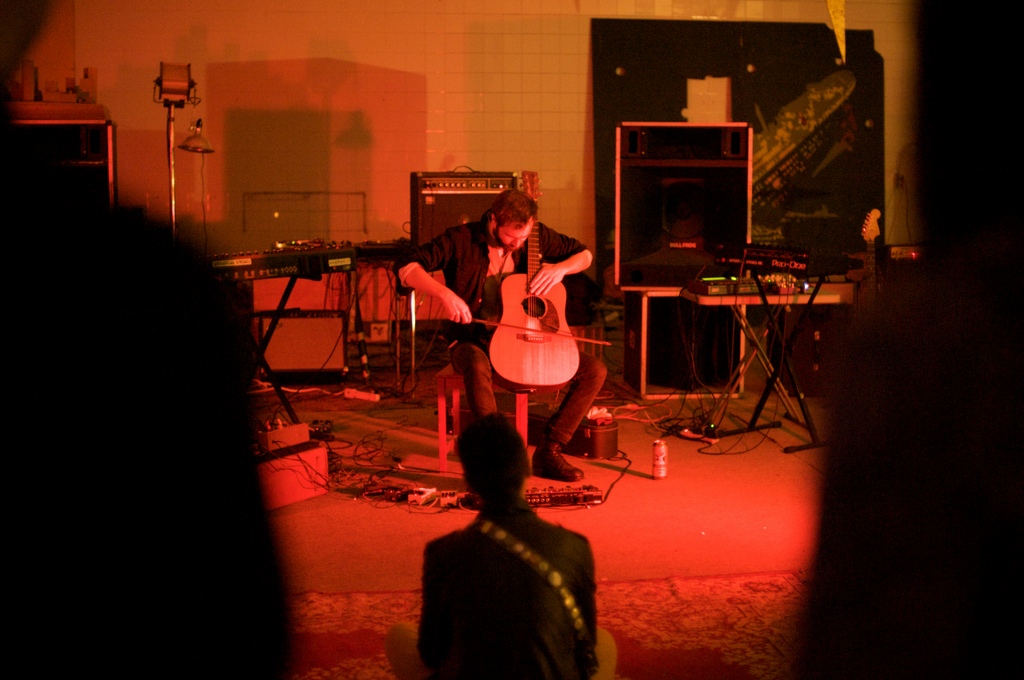 A room full of slightly-drunk music nerds sat down to C.Diab's set, but a room full of quiet explorers stood up at the end of it. Caton Diab's sonorous exploration of solitude, tranquility, and natural beauty was as brilliantly optimistic as it was haunting. Relying solely on a bowed acoustic guitar, a loop pedal, and a few basic effects, Diab cultivated a rich and deeply emotional experience from massive legato chord changes and cavernous, reverb-slicked sustain.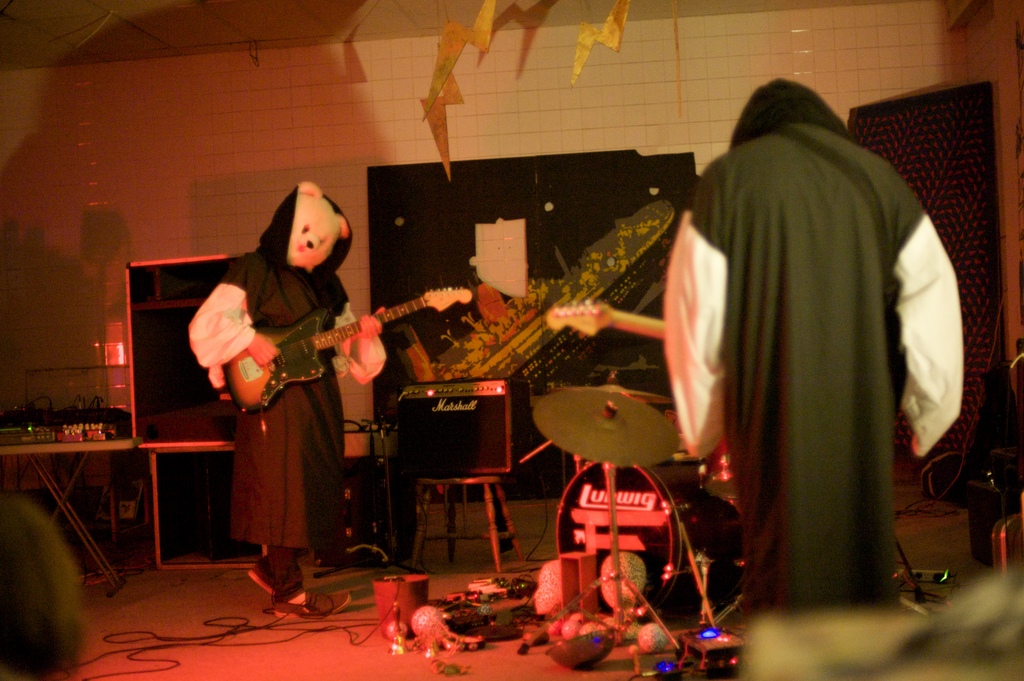 Aerosol Constellations have never catered to the same crowd twice, and the only thing that has stayed consistent with them from show to show is the bear suits the duo wear while playing. Although Bill Batt and Jeremy Van Wyck have focused on heavy, noise-based music in the past, their Red Gate performance was a quieter — if no less schizophrenic — half hour borrowing from the likes of early Aphex Twin. Repetitive and droning horror-movie guitar motifs faded into sampler and effects based sound loops, with dischord playing a large part in their eerie atmospheric jam. The occasional glaring cymbal crash and snare hit added an almost tribalistic air before the end of their set.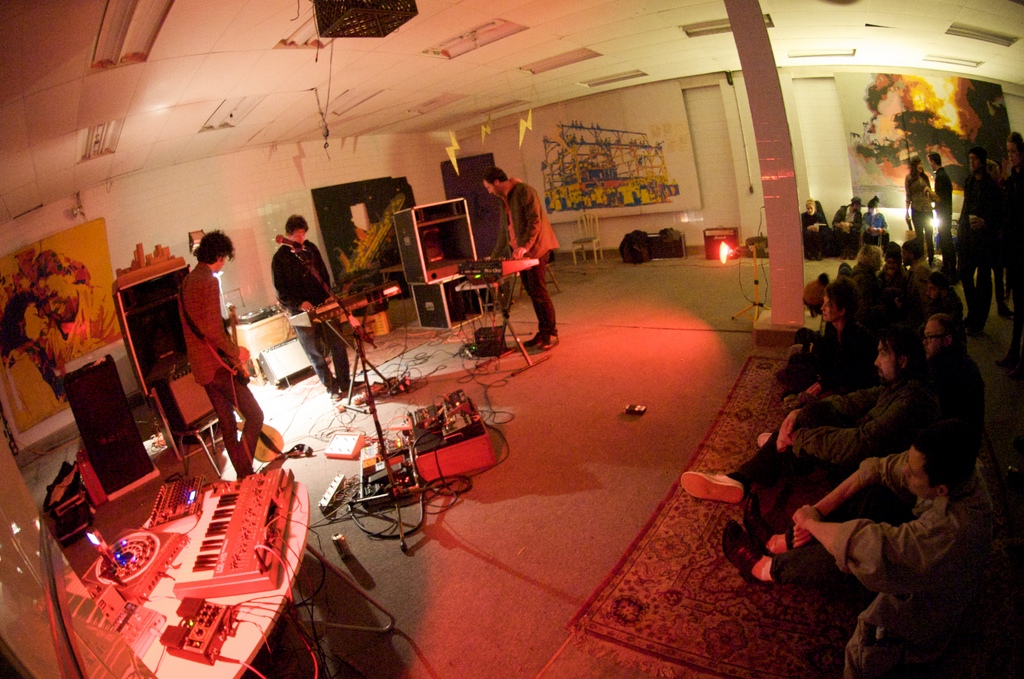 If Klaus Schulze had, after forming and then almost immediately leaving Ash Ra Tempel, started collecting synthesizers, dropping acid, and finding musicians he actually liked to play with, the resulting masterpiece would probably sound pretty similar to Vancouver trio Von Bingen. Blending krautrock, drone, and psych with analog synths and one very kaleidoscopic guitar tone, the band's rare performances continue to impress even when their intense focus can come off as ascetic. Simple drum machine beats gave a focus to their jams, but the main percussion came from slowly-oscillating synth refrains. While vocals popped up on a few songs, they were so awash in the sea of noise that they were just another tone to be treated and mixed alongside the other instruments.
Jesse Creed's pet project, the Passenger, is a moniker that envelopes a few different styles of synth-nerd electronic wizardry, from ambient and drone to weird noise and dance-friendly digital jams. Rumour had it that before the show, Aerosol Constellations' Van Wyck requested a "techno set" of Creed, and he pulled through with a fairly minimal setup and a definite focus on drum-machine beats. Discerning listeners would point out comparisons to the Passenger's excellent, if hard to pronounce, record "_|" but a marked tempo shift and fewer layers of delicate electronic melodies made Creed's set that capped off the night slightly less pronounced.