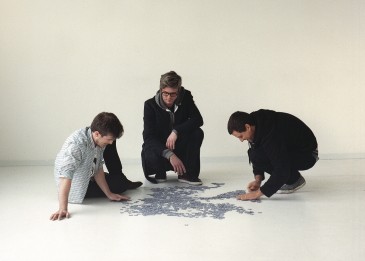 On a crisp October night, I wander the haunted streets of Railtown, guided by the ghosts of Vancouver punk rock past towards a mysterious unmarked door where I meet one of the city's most vital new bands, the New Values. Armed with a pen, a notebook, and a six pack of honey lager, I hope to pry some truth out of this mysterious group whose various conflicting social media bios describe them as everything from a manufactured boy band to a long lost '70s American rock group. As I suspected, none of these men are visibly related to Donnie Whalberg, and none of them remotely old enough to have even been able to hold a guitar in the '70s let alone record a cannon of albums.
Under the light of the bustling Port of Vancouver we make our friendly introductions, and within moments it's evident that we share a passion for everything punk rock. The conversation turns to his majesty Iggy Pop when we are drowned out by the rumble and whistle of a passing train, prompting us to move inside and start talking about the New Values.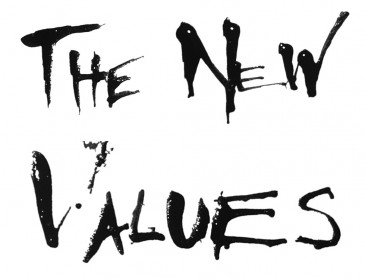 Ryan Betts (drums), Adam Sabla (guitar/vocals), and Hayz Fisher (bass/vocals) are a humble trio who proudly call Vancouver home. Kicking around the scene for a number of years, they have all played in, "so many bands it doesn't matter," says Sabla, modestly forgetting to mention that the three of them also round out the current line up of Vancouver legends the Modernettes. Joining forces casually as in the summer of 2008, the trio were just a group of guys who would get together on evenings, ride their bikes, crack some beers, and play some music for no one but themselves. Their only goal was—and still is—to play the songs faster than the last time. In this casual atmosphere, they easily managed to compile a handful of concise, tight, and most importantly, fast songs that reflect their ferocious appetite for classic punk rock in all its diversity.

The New Values first and foremost play music just for the sake of playing music and hanging out. Booking shows has never been their priority. It was Ryan Dyck, vocalist for the B-Lines, who liking what he heard, first encouraged them to join in on a bill. Since then, the New Values have been blasting out time trial-like sets regularly in Vancouver's ever changing rotation of legitimate and not-so-legitimate venues. They are genuinely excited and proud to be a part of such a supportive and vibrant scene that is full of like-minded bands like the B-lines, the Defektors, and Juvenile Hall. Bands they enjoy playing with not just because they are friends, but because they genuinely like each others music.



When it finally came time to make an album, the New Values did it the same way they seem to do everything: completely d.i.y. "The only thing we didn't do is cut the grooves in that wax," says Sabla (they enlisted John Golden (Dinosaur Jr., Sonic Youth) for vinyl mastering). They kept the whole process close to home, commissioning their friend, local artist, and filmmaker, Owen Ellis to design the sleeve, and Adam Veenendaal, sound wizard who worked with You Say Party! and Adjective, to digitally master the album. The band even has the periodical Sunday night craft circle whenever they need to screen print a few more sleeves (and bake a few pies).
They began by recording a couple of demos, but were unhappy with the result (the tempo was too slow), so the band hit the jam space and played a pile of shows before booking a studio. Seeing as Fisher is a hot commodity in the recording scene in Vancouver these days (and has access to some fantastic studios), it only made sense for him to do triple duty playing the bass, working the board, and mixing the album. The band got to work, pounding out an LP in a mere two days.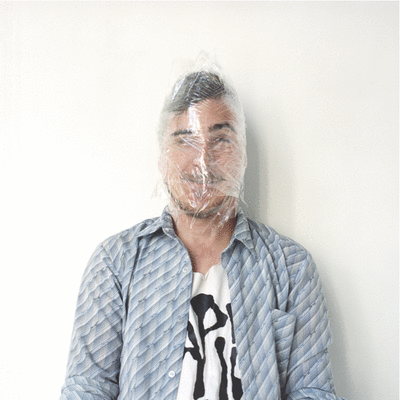 The record roots itself deeply in punk's furious source. The New Values' sound conjures up names like Bad Brains, the Stooges, and the Buzzcocks all at once. Moreover, the eleven breakneck tracks on their debut are cinched together in an airtight production package that was noticeably inspired by the recordings early New York punks, Television.
According to the band, their songwriting process is painless. They have been playing together for so long that when one member has an idea, the others run with it almost immediately. The lyrics, however, have always been more of an afterthought. With songs that average 45 seconds to a minute-and-a-half, there isn't much time to dig into a subject, and the band's general spirit doesn't lend to anything overly deep. There is a bit of socio-political commentary here and there in songs like "Straight Line" and even in their satirical look at social media "Facebook Breakup." For the most part the New Values are pretty lighthearted. They just play good, fast music, and have a blast doing it.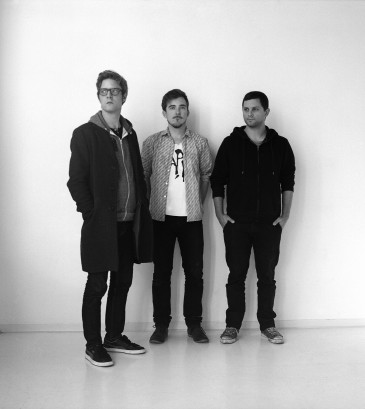 The New Values are very proud of their city's punk heritage, and are excited to carry on the tradition. They admire classic Vancouver bands like the Subhumans, U-J3RK5, the Pointed Sticks and, of course, the Modernettes. Most of all, they're truly informed by the Young Canadians; a similarly talented powerhouse trio who were also very conscious of the possibilities of manipulating musical space to create a richer sound and were also capable of blowing the roof off any live venue in town.
So far the New Values are on the right track, and with a rock-solid album, a split seven-inch with the Defektors hot on its heels, and a herd of shows played, they won't be slowing down anytime soon.
_________________________

The New Values play November 9 at Funky's and November 24 at the Astoria.