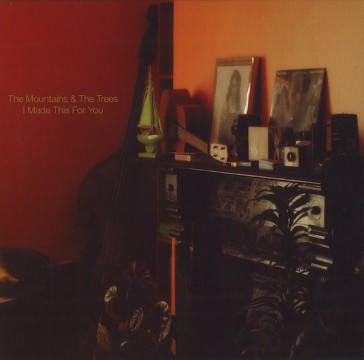 Imagine a man with a banjo, walking through an enchanted forest and slowly being joined by members of a travelling woodland orchestra. That's what I see when I listen to the Mountains & the Trees (a.k.a. Jon Janes).
In his first full-length release, Janes shows off his extensive musical talents playing guitar, banjo, mandolin, ukelele, harmonica and, of course, performing lead vocals. Despite the fact that the guy is a veritable one-man show, the record features an eclectic blend of instrumental accompaniment from a collective of his friends (aptly named the Valleys & the Seas Orchestra).
Recorded in St. John's, Newfoundland, I Made This For You has a real down-home feel with warm strings, heartfelt lyrics and organic percussion. There's something about Janes' music that seems so comfortable and familiar. It almost makes you want to believe he actually "made it for you."
You can hear the album's folk, country and pop influences in inspiring love songs like "More & More & More" and "Minimum Wage Lovers," and the foot-stomping, bluegrass tune "Travellin' Song." Of particular interest is "The Times," which features a chorus mixed from audio tracks recorded at different times by people around the world.
In the true spirit of collaboration and appreciation, the Mountains & the Trees' debut album screams a big "Thank You!" to fellow musicians, friends, family and fans alike. It's good, wholesome music that'll make you think of the woods, stringed instruments and corduroy.