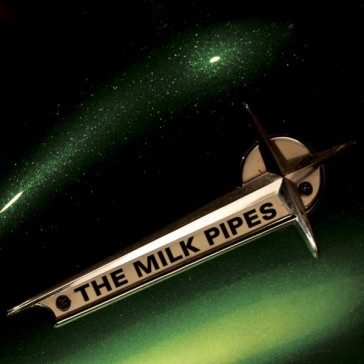 The Milk Pipes aren't an extraordinarily unique band, but they're a decent band. Following the tried and true surf-pop formula, Where's Lucky leaves little in terms of originality, but it oozes talent and solid musicianship. For a debut album, it conveys exactly what it needs to—a sense of assuredness—but ultimately fails to emphasize the rockabilly fun the group seems to plaster themselves with.
There's nothing wrong with the way Dave Martins sings, or the way Geoff Hands plays the drums. In fact, there's nothing wrong with the band at all. As mentioned prior, The Milk Pipes are just a tad bland; instead of forging their own ground, they rely on the conventions set forth by the plethora of surf and rockabilly bands that have come before them. Despite this, "Gasoline" and "Block the Rock" are standout songs on the album, both of which exuding an energy absent in the other tracks.
While Where's Lucky may be lacking in spirit and true girth, the Milk Pipes are still a solid group. Give them time, let them develop their sound, and an excellent record is bound to come out soon enough.