Saturday shows are always a bit foreign to the non-nine-to-five crowd, so the King Khan & BBQ Show and Dead Ghosts was an interesting look back into the working-for-the-weekend crowd.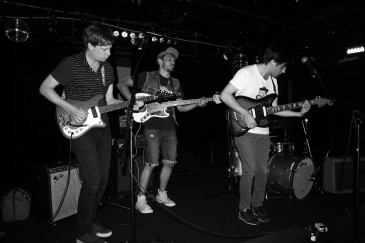 Dead Ghosts got off to a rocky start with two broken strings during the opening song, but with some help from Arish (King) Khan, the quartet barreled ahead with a borrowed guitar. Embracing the most surfy side of garage rock, Dead Ghosts were best halfway in when their confidence caught up to them, but an appreciation for low-fidelity doo-wop is an absolute necessity, since they don't sound any more pristine in person than on their self-titled debut.

The King Khan & BBQ Show may be the most party-friendly band to play Vancouver since Andrew WK came through town. At the very least, they're right up there with Japandroids for encouraging the kind of jubilation that makes for great hangover stories.
Arish Khan (guitar, vocals) and Mark Sultan (guitar, drums, vocals) formed a potent duo dressed in traditional Jewish garb, and a wicked pink turban, respectively. The former Spaceshits bandmates channeled Elvis Presley through to Chuck Berry, pounding out songs that never lost their kineticism.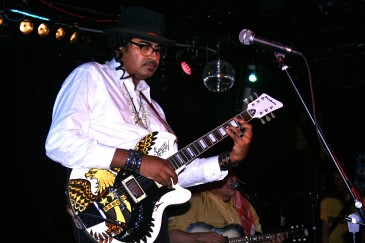 Khan is a showman first and foremost, and even though the high-energy, punk-laced doo-wop set was musically accomplished, it was Khan's ridiculous energy and charisma that kept the crowd moving so much so that, by the end of their set, there were dancers alongside the band.
To cap it off, the show took a twist near the end of the night when Sultan invited a couple onstage for a surprise marriage proposal. And she said yes. With The King Khan & BBQ Show collectively beaming, the final two songs of the performance made it clear that, for everyone, the night was just getting started.