In 2007, James Wood, the front man for local rock group the Hotel Lobbyists, put together a little summer music festival in his hometown of Nanaimo. He secured a location on his sister Tara's farm on the outskirts of town, and recruited some of his friends from the Vancouver music community to bring their bands along and play.
Just through word of mouth, they managed to bring out about 250 people to the inaugural Green Mountain Music Festival, all to raise money for a cause very close to Wood's heart: cystic fibrosis, a genetic disease affecting multiple organs, primarily the lungs and the digestive system. CF is the most common fatal disease affecting young Canadians, including James' girlfriend at the time, Kim Black.
In 2008, Wood did it again. Same location, same cause. Only this time, about 450 people came out. And this time, Kim was James' fiancée.
This summer, on Aug. 8, the third annual Green Mountain Music Festival will rock out, spread good vibes and raise money and awareness for the same worthy cause. But it will be the first year that Kim and James attend as man and wife.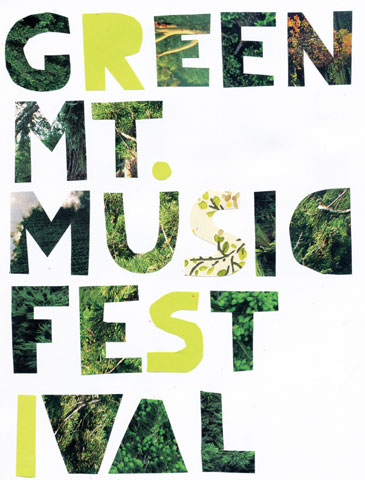 In spite of this happy news though, it's amazing that the festival is happening again. This year, it's really remarkable that Wood is putting on this festival after a year of incredible tragedy.
Last September on the home stretch of their first cross-Canada tour, the Hotel Lobbyists were in a horrific road accident in Manitoba that claimed the life of drummer Mike Gurr, and very nearly took Wood as well. Wood spent several weeks in a Winnipeg hospital, recovering from the massive injuries he sustained. After several months of recovery, Wood was, incredibly, ready to mount a third Green Mountain Festival.
"Putting the festival on again this year has been the only way for me to deal with the passing of my drummer," Wood said. "We're dedicating the whole festival to the honour of Mike. He was just a huge help when I organized it in previous years. He was right by my side, digging up heavy rocks, helping to build the stage."
Things will kick off on Aug. 8 with an opening set from the Hotel Lobbyists, the band that Wood and Gurr founded together, rounded out by bassist Jordie Dammet and guitarist Jordan Isaacs. Friend and Minto member Jimi Cuell will back them up on the drums. It will mark the Lobbyists' first performance since the accident, and according to Wood, it will also be their last. "We're gonna retire the name after that."
The festival itself promises to be another great event. If you ask any of the people who attended over the past two years, you'll hear nothing but good things.
The Green Mountain Music Festival is like Chilliwack corn: locally grown, organic, wholesome and good for you. The distinct B.C. flavour of the festival is one of the things that make it both fantastic and unique. Over the first two festivals, local bands such as the Pack A.D., Japandroids and Bison B.C. have been involved with Green Mountain and have just been on a hot streak since then.
"It feels like a bunch of these bands are just about to get huge, so this is like a sneak peak," says Graham Myrfield, bassist and singer for the Stumbler's Inn, who are making their third consecutive festival appearance this year.
In an interview with the Skinny Magazine late last year, Bison, B.C. front man James Farwell gushed about the festival. "We played the Green Mountain Music Festival in Nanaimo! It was absolutely one of the most wonderful experiences of my life. Really good vibes, really good cause, the organizers were charming as hell, and it's outdoors! You're playing outdoors and surrounded by mountains, and the sound was really great. Mostly Vancouver bands, too!"
The Pack A.D. have had a similarly huge year since playing the first Green Mountain, and they couldn't be more stoked to be coming back this year. "We're both really looking forward to it. I think the whole day is going to be great. All the bands will be super because James picked 'em," enthused drummer Maya Miller, before urging that "everyone should go to it. That means you too, gentle reader."
The Pack A.D. will be joined this year by their Mint Records label mates (and Vancouver Island representatives) Immaculate Machine, as part of an impressive 14-act roster. The full line-up includes the Hotel Lobbyists, the Pack A.D., Immaculate Machine, the Stumbler's Inn, Minto, Buffaloswans, the Beladeans, the Surf Messiahs, Chasing Satellites, Adelaide, Sun Wizards, Shiloh Lindsey and David Chenery and the Lonesome Valley Singers.
"We're super-excited to be doing this again this year, and the thing I'm most excited [about] is that James is still putting it on, and with the year he's had," said Myrfield. "The guy is like a walking miracle. It warms my heart that it's getting done and that the quality is still there, and it's getting bigger and better."
Wood is quick to put the focus off of himself and on to the importance of the cause. "Last year was the first year where there were more adults with CF in Canada than children. That just goes to show what the research and the funding are doing to extend lives, and the awareness that comes from events like this is important… The main thing is I'm trying to ensure that my wife will also be a grandmother."
For a fun, summertime music festival, there's a lot of emotion involved with the third Green Mountain. But after all of the hardship, and the heartbreak of losing a dear friend, the festival is all about love.
"Kim and James are the best couple ever, since couples were first invented," claimed Miller. "And you can quote me on that."
Green Mountain Fundraiser #1
Thursday, Jul. 23 at the Biltmore
The Stumbler's Inn, Buffaloswans, Surf Messiahs, Shiloh Lindsey and David Chenery & the Lonesome Valley Singers
Green Mountain Fundraiser #2
Friday, Jul. 31 at the Biltmore
Minto, No Horses, Sun Wizard and Adelaide
For more info check out these websites:
The Green Mountain Music Festival (including directions and accommodation info): www.greenmountainmusicfestival.com
Canadian Cystic Fibrosis Foundation: www.ccff.ca