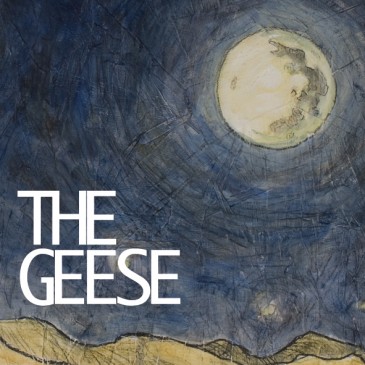 The Geese's debut album is an engaging and diverse effort that sounds like the collaborative work of a tightly functioning unit. The shifting roles of each of the band members throughout the album are evident as every track bares its own unique character.
Heralding what the Geese have coined "West Coast Danger Folk," the record begins with a stunning string instrumental, "The Generator." This heartbreaking theatrical piece sets a high bar for the listener's expectations, which are consistently satisfied by the first half of the record.

One of the album's many highlights is "Omnibot," a playful tune in which singer Zoe Fitch plays the role of a robot sent to observe the decay of Earth. The song details how Omnibot 563 flees its overbearing superiors in order to live in the woods. It's simultaneously humorous and inventive.
Throughout the album, the Geese keep their sound varied and engaging, while still working within many of the parameters of the folk genre. "Cola Cans" features a melancholic disco swing beat, while "Lille Gard" sees the band reprising the moving strings of "The Generator" in the chorus for a dramatic effect. These are among many inspired deviations from folk formula that, combined with a near perfect production, set the Geese apart from many of their contemporaries.
So, whatever the heck "West Coast Danger Folk" is, it's creative, compelling and unique.