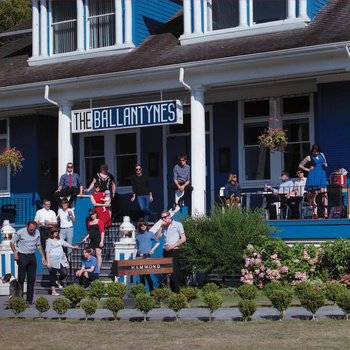 If you want to get those dancing shoes on then look no further. East Vancouver's Ballantynes have released their first seven-inch single, featuring the incredibly addictive songs "The Message" and "The Railtown Abbey."
Considering it was recorded at Little Red Sounds Studio — which recently brought you the retro magic of Chains of Love — it's no surprise that the Ballantynes tout a similar blend of mid-sixties beat, soul and garage rock.

But rather than pulling from the charming girl groups of the era, you get influences from blue-eyed soul groups like the Young Rascals or the Animals.
"The Message" features Jarrod Odell on lead vocals, not to mention a delicious Hammond organ. The vocalist's deep and bluesy pipes are drenched in echo, contrasting the light female backup vocals that provide breezy call-backs. The thumping beat and fun stops and starts will have you bobbing your head whether you're conscious of it or not.
B-side "The Railtown Abbey" is just as impressive. Its explosive intro, which has Vanessa Dandurand belting out its opening lyrics, is reminiscent of the Shangri-Las version of "Shout". Once drums and handclaps kick in, you start to imagine an entire gospel choir working their way onstage. Odell takes the second verse and from there it becomes an exhilarating duet. What a treat to have a band that consists of two show-stopping vocalists.
The Ballantynes have a whopping seven members. They're a big band, but they sure have the big sound to back it up.