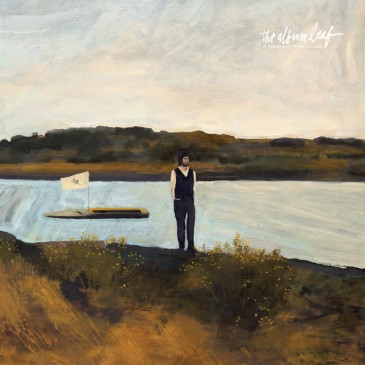 Reflective mood anyone? The Album Leaf's newest offering is the perfect soundtrack to get acquainted with a good bourbon, consider making peace with your distant relative or just stare at the rain soaked windows for an hour or so. On his fifth full-length release, Jimmy LaValle relinquished some of the control he was used to on his previous efforts allowing his touring band in to the studio, hence the title of the album. The result is the most complete sounding Album Leaf record to date, blending a little of Iceland and Americana together in an ambient soundtrack of your life. When Lavalle speaks the language of crescendo, you are left feeling as if you are levitating by the energy from the raised hairs on your neck. "There is a Wind" is a sonic journey with a culmination of harmonic voices and beautifully decayed electric pianos forming a homogenized ambient backdrop. "Falling From the Sun" echoes this sentiment with what is probably the closest thing to a pop motif on the album, though you'd be hard pressed to remember it days later. Tracks without the haunting and harmonious voices, such as "Stand Still" and "Summer Fog," allow you the freedom to create your own imagined screenplay with a carefully crafted soundtrack to accompany it. Rare uninspired moments are few, although "Almost There" has the potential to be a glorious epic but suffers from the overly repetitive drum arrangements sounding like a Beta machine in a world of Blu-ray. It's definitely almost there.
Perhaps minuscule moments of this album might find themselves on the rolling credits of a bad '90s TV drama (they were featured on the O.C. a few years ago). The great majority of songs and soundscapes are a spiritual uplift (or decline depending on your mood) and consciously listening to the entire album might actually leave you emotionally drained.
Regardless of the music, they had me with the album package.