I sat back in the darkness, watching the night sky slowly rotate above me. With every other seat in the Planetarium at the H.R. MacMillan Space Centre occupied with other stargazers, a natural hush fell over the room. The sky dissolved into the vaulted ceiling of the round room and the four members of Plasteroid stepped up to the stage.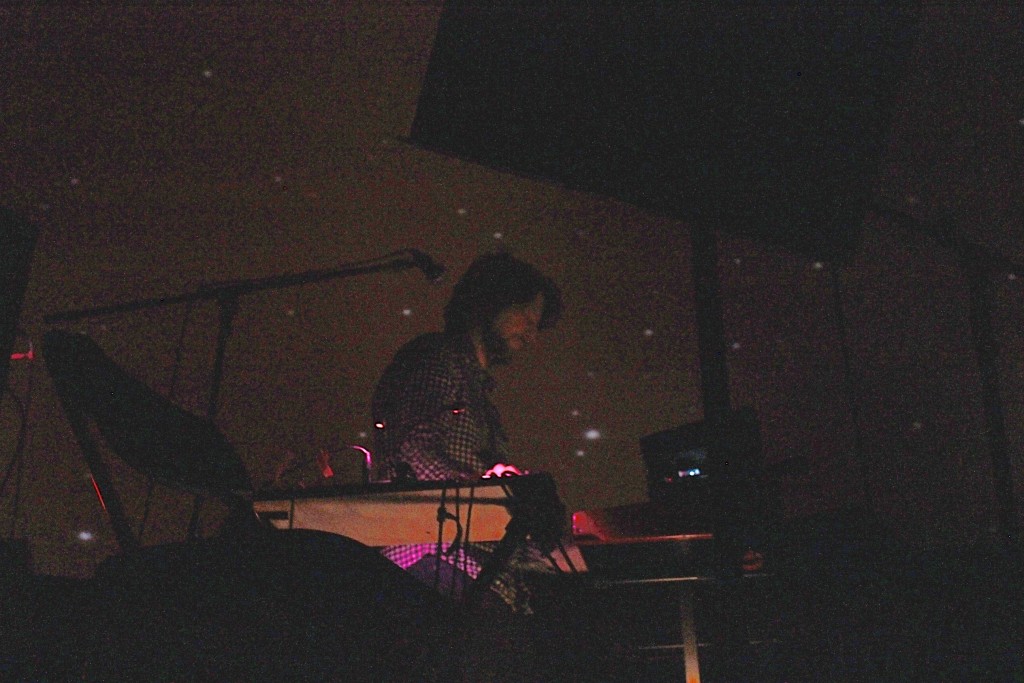 With a few words of welcome from Owen Connell, multi-instrumentalist and leader of the project, Plasteroid launched the room into the expanse of the universe. Projections careened across the venue, filling the space with undulating neutron stars, streams of inter-dimensional light and ominous shadows cast by unknown planets. As the audience took a trip through the cosmos, Plasteroid's ambient grooves soundtracked the journey. Connell's synth and keyboard lines blended perfectly with Craig Aalders' atmospheric guitar work; Nick Bermudez's ever-gratifying bass parts filled out the low end and found a home with Graham Serl's airtight drum beats. Channeling Moon Safari-era Air, Plasteroid brought together a perfect balance of groove and atmosphere, keeping the melodic and rhythmic elements of the music engaging enough to hold the attention of the room while still leaving space to get lost in the visuals overhead.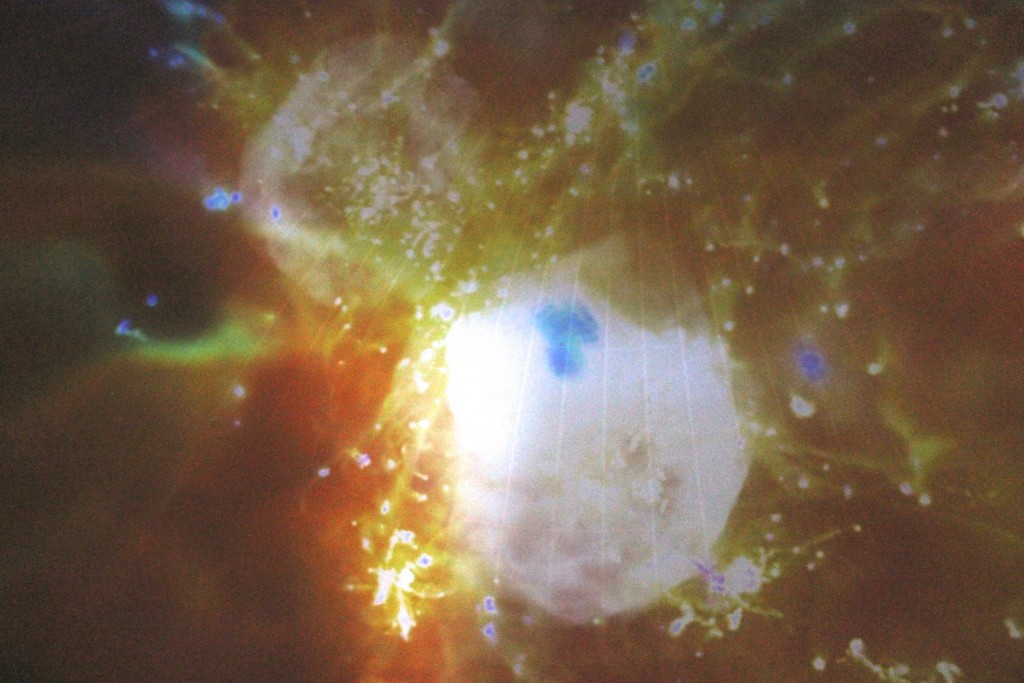 After a brief respite from the interstellar journey, Plasteroid cleared off the stage, and made way for Skim Milk, the ever changing solo project of clarinetist and composer Sam Davidson. In this iteration, Davidson was joined by guitarist Tom Wherrett, bassist James Meger and trombonist Ellen Marple. Without a rhythm section, Skim Milk was far less groove-oriented than the first act, but they kept the spacey ambience in the room maxed out. Navigating an anachronistic set of jazz-inflected instrumentals, adaptations of 17th Century flute works and futuristic synth-based compositions, the quartet held it all together with ease. While some of the projections from the Plasteroid set were repeated during Skim Milk, the room was transported to more terrestrial locations, including 360 degree forest and beach panoramas.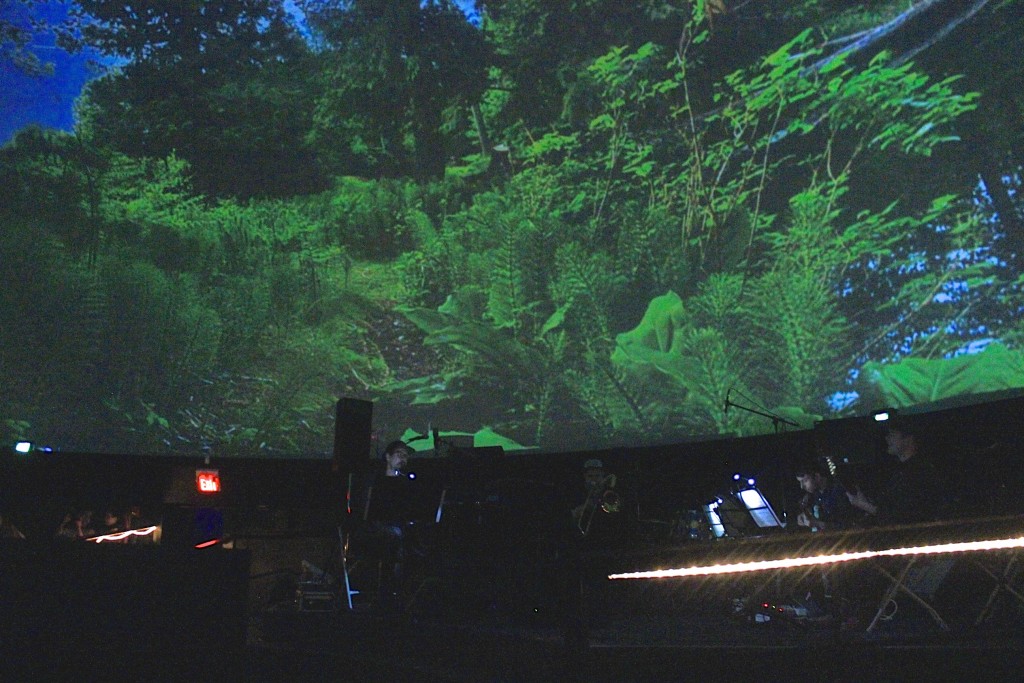 Near the end of the night, the projections faded away, replaced once again by the night sky almost imperceptibly rotating across the ceiling. Davidson took this moment to address the room to explain the shift of the music listening experience over the millenia — how hearing music was an intrinsically communal and interpersonal event all the way up to the advent of recording technologies in the early 20th Century. Unplugging his clarinet, he stepped offstage and began to play, moving around the room. With the sound of his unamplified clarinet weaving through the seats in the room, the night's trip through the expanse of space seemed to fully have landed back on earth, back home.