Montreal pop group The Submissives are set to release their third record, Pining For A Boy, through Egg Paper Factory on April 15th. But why wait until then to get your fill of mind-warping femme-powered lovesick tunes?! Discorder is lucky enough to be hosting the album premiere, and had the chance to speak with Deb Edison, the creative force behind the project, about her process.
If you're not already familiar with The Submissives, here's some facts about the band to contemplate: first, their name and concept came before any of their music was written; and second, the live band is comprised of musicians Deb invited to play with her before they'd even learned their instruments.
It's clear that the guiding concept is of utmost importance to this project – so, then, why a band focused on submitting? "Submitting is my reality, it's how I get through the world, I do it all day," Deb says.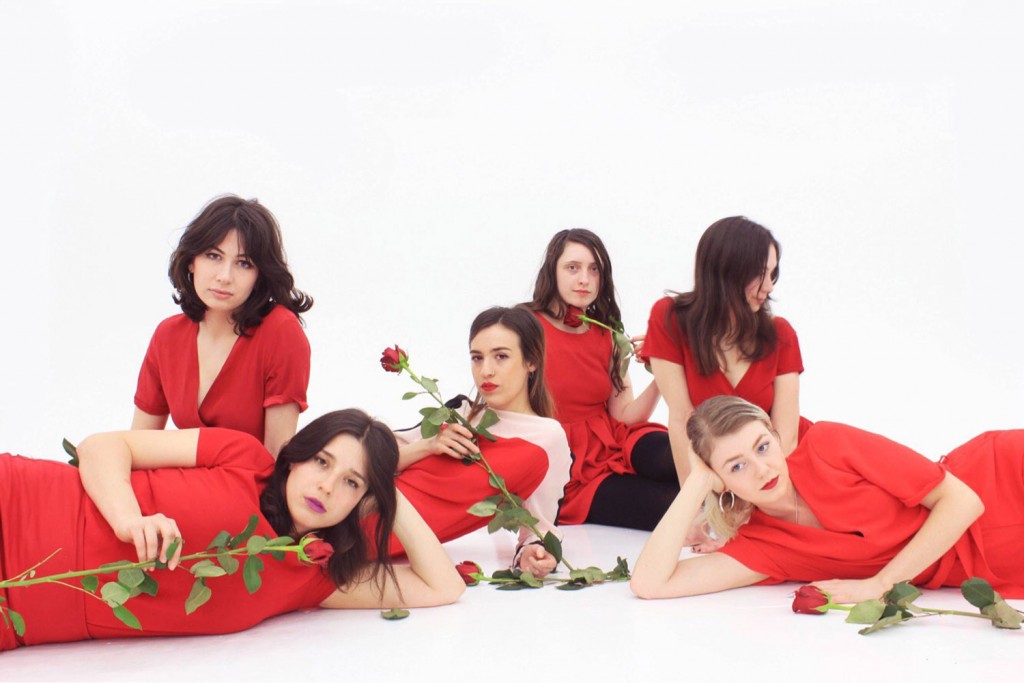 As a live act, The Submissives make a powerful aesthetic statement – six women 'submitting' to conventional beauty standards in hyper femme and often matching outfits. But Deb writes all of the music alone, playing every instrument herself and recording and mixing using a four track and her MacBook. "All of the songs have been written on the spot with guitar over the drums," she tells us. "I'll have a f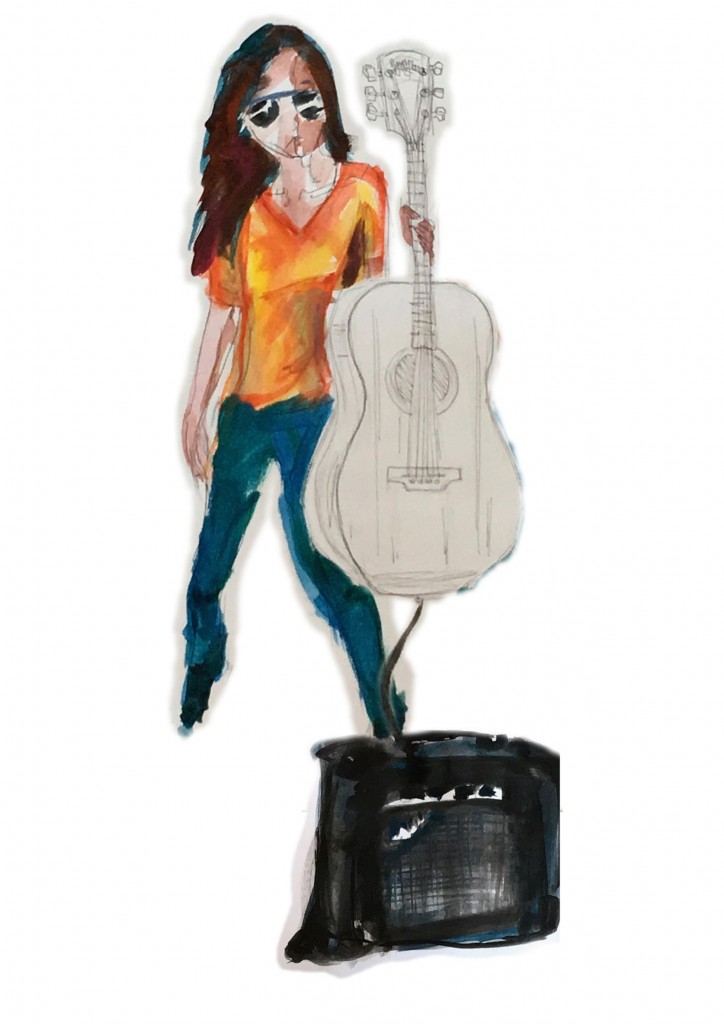 ew tapes of just drums handy for when I'm feeling anxious or depressed, pining and crying over an unrequited love affair – that's usually when I record."
Given that The Submissives sing exclusively about love, heartache, and – well, pining for boys, as it says on the label – one might imagine this would place limits on the songwriting process. But Deb doesn't see it this way: "I want to hypnotise my listeners and make them feel my pain and uneasiness, my lust and sadness, my devotion and dedication, but I still want to make the best sounding songs I can." This ethos comes through strongly on Pining For A Boy, an album of 10 incredibly catchy tracks which disturb even as they ring familiar.
In the lead-up to this latest release, we asked Edison what kind of responses the project has been getting – do audiences relate differently to a band whose very premise is to submit before them? "This band isn't the only place I submit," she answers: "I have submitted in every single band I've ever played in. Is it working? I don't even know what working is."
Check out the full album before its release next week. Pining For A Boy will be available as a digital download, or as a limited run cassette tape – both options are available for pre-order.