It's in no way a secret that Vancouver has a problem finding spaces to host all ages shows. While there are certain venues that work to accommodate a younger crowd, it is all too common for most concerts to now almost exclusively be 19+ events. Needless to say, it's been a hot minute since I last attended a show where I was next to a pack of fourteen year olds. So, as I made my way down to the Vogue Theatre for the Daughter concert, I made sure to keep my expectations low, and earplugs ready in case of any high-pitched, ill-timed yelps of adoration.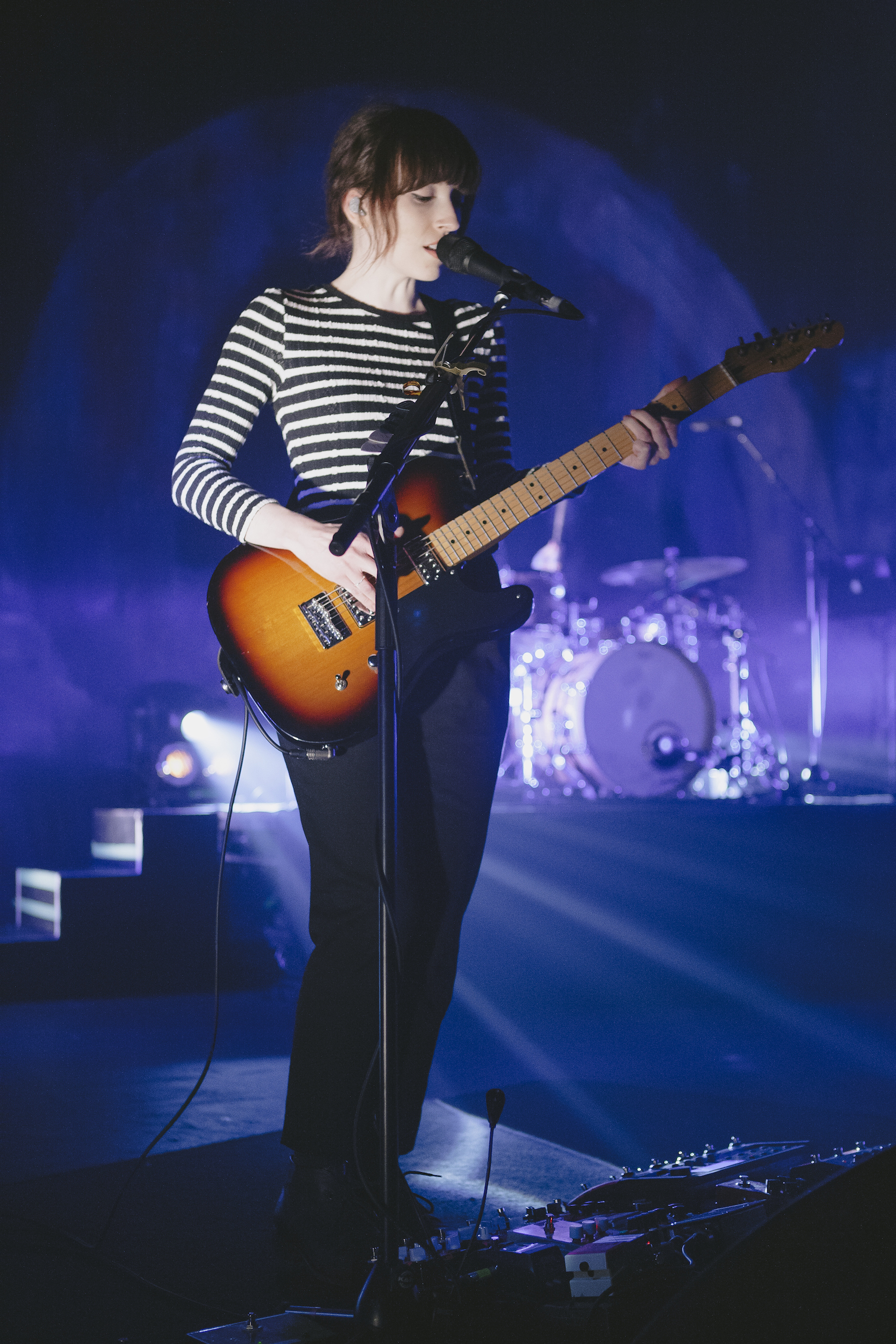 "Could we maybe get it a little bit darker in here? Do I get to call those shots?" asked Christopher Smith from the front of the theatre. It was a suitable request for Dralms' frontman, already clad in all black, along with his three bandmates. Though originally not on the bill to perform, the local post-rockers filled in as first act, offering up a dusky, atmospherically driven set. Weaving together whirling, sultry synths with complex percussion and rounded out, imposing basslines, Dralms constructed a visceral landscape, full of swelling instrumental builds, that would be the perfect fit to any deliciously dystopic soundtrack. Between attempts at holding a pseudo-awkward banter with the audience, Dralms ended up delivering a cool, moody performance, particularly with standout tune "Usage" and the dark, Marxist-tinged "Division of Labour." It was Smith's airy, roaming vocal delivery, however, that worked to win over a chatty crowd that was obviously impatient for their headliner to take the stage.
After much anticipation from the audience, Daughter emerged to resounding hollers. To kick off the night, the group started off roaring with Elena Tonra's dreamy, drawled out vocals, combined with Igor Haefeli's 'verb-drenched guitar wails and Remi Aguilella crashing percussion on the track "How." Fresh off the release of their sophomore LP Not To Disappear, the band has continued to create a body of work from within their brand of cathartic sad-folk tunes that remain largely familiar to longterm fans. However, this project has noticeably shifted away from a more minimalist production in favour of larger, more cinematically expansive soundscapes.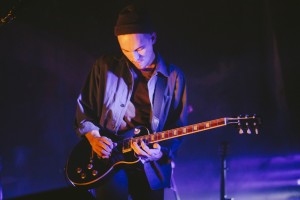 That being said, the highlight of Daughter's act was undoubtedly hiding in between the towering instrumentation and orchestral backbeat of their set, and was found nestled in the quiet moments of Tonra's voice whenever it stood alone. Its raw and heartbreakingly vulnerable quality was drenched in emotion, and was only matched by rising voices from the crowd, singing along, word for word.
Over the course of the night, Daughter churned on an impressive seventeen song set list that focused predominantly on their new LP, but also made sure not to forgo older, fan favourite tracks like "Amsterdam," "Home," and "Smother." Of course, it was "Youth" that drew the largest response from the crowd, which seemed to only elevate Tonra's voice.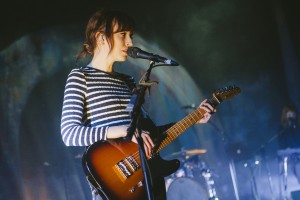 Being in a venue chalk-full of teenagers was not something I had been looking forward to. Surprisingly, the experience reminded me what it was like to be a younger music fan, and to be barred from singing along with your favourite artist live. If anything, the youthful crowd seemed to help invigorate Daughter into a performance that was both engaging and driven. Indeed, the results were electrifying.