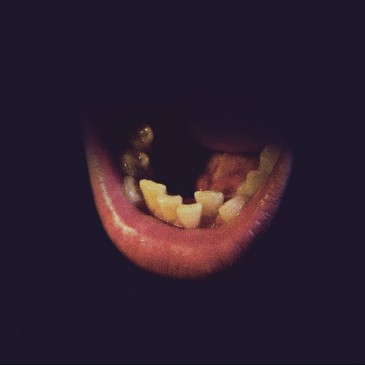 A certain kind of nonchalant coolness oozes out of Cosmic Troubles, an album concocted by Edmonton-based artist Jessica Jalbert and engineered by Renny Wilson. If you're a supporter of the musical styling of the bygone era of the '70s, you'll find lots to vibe with in this album.
Jessica Jalbert is no newbie to the world of music. In fact she's been collaborating with, and has played in various bands for a hearty number of years. Jalbert has played in the Tee-Tahs, Jom Comyn, and as part of the Renny Wilson Punk Explosion. Faith Healer, is doing just what the name suggests: restoring faith in today's music scene with the effortless groove of yester-years.

Cosmic Troubles is home to eleven tracks packed with '60s garage pop punch and laced with surf rock beats. This melding of genres acts as a serving dish for harmonies sung by Jalbert. The album eases into itself with the first track "Acid." Here, the guitar strumming is breezy and effortless, with the chord progression bearing a spacey similarity to "Sweet Jane" by the Velvet Underground. Jalbert's harmony melts over the tune, and despite the cold lyrics: "You can have my acid / I don't want it on my tongue / The last time that we passed it / I just hated everyone," it's easy to find your hips wanting to shake along with the upbeat tempo.
A few tracks in, "Canonized" shifts the tone of the album unexpectedly towards more ominous vibes, with its use of slow guitar strums and hypnotic drum beats. Dazed, and more carefree than confused, "No Car" continues on a psychedelic pop wavelength. Although the album treads lightly on a sweet note, there is still a variation in emotion produced out of the songs that sounds satisfying to whatever mood you might be in.
Despite what the name suggests, Cosmic Troubles is really in no trouble at all. It kicks major ass with its breezy compilation of head nodding tunes. If a psychedelic pop revival is your kind of musical pallet, let the dreamy sound of Faith Healer give you the goods.