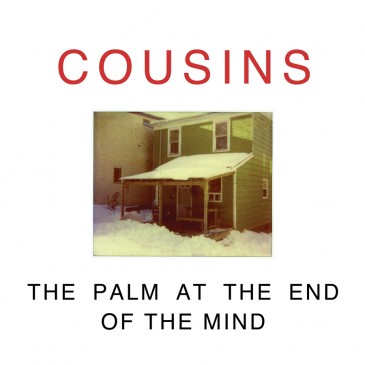 Halifax's Cousins have a brand new album, released on March 20 through Saved by Vinyl. What started as a solo project for drummer Aaron Mangle has grown into a three-piece with guitarist Pat Ryan and bassist Leigh Dotey.
Mangle's writing and drumming are as good as ever, and the additional musicians flesh out the sound a lot more. It has grown too, from a very stripped down garage rock, to something that shares elements with everything from blues, to classic British rock and more.

Most of the band's previous releases were very raw sounding, and fans of that will enjoy new songs like "Jules," and the slightly more melodic "Throwing Rocks." Mangle's writing is a big part of what makes the band so unique, and it's always added a great layer of sophistication, which is better supported by Ryan and Dotey. But at the same time, the whole album still retains a purposely stripped down feel to feel to it.
Fans will recognize "Khyber" as a previously released single, as well as "Speech," and "Secret Weapon," which were released as a seven-inch vinyl EP in 2011. This is a good sign, as The Palm at the End of the Mind is one of those records you'll really want to hear on vinyl.
This record is mostly a high-octane ride, but also hits a quieter note on songs like "Defense" and especially the mournful "Thunder." The sound has really come together for Cousins, and makes me excited to see where they'll go next.