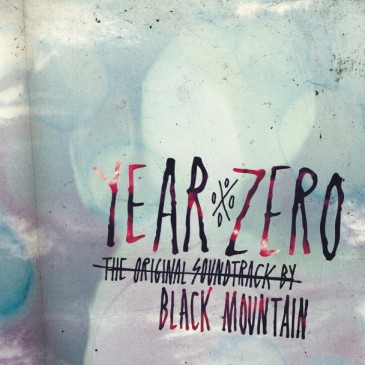 Mary Lou by Black Mountain
Following 2010's relatively accessible Wilderness Heart, Year Zero: the Original Soundtrack is a welcome return to the vaster, heavier and more adventurous efforts found on Black Mountain's early material. Relying on their unique brand of synth-driven space prog, the latest release from Vancouver's local beloved is another dose of acid drenched riffs and casual, dreamy harmonies about some rather epic topics.

Black Mountain's eerie take on the dark and sprawling universe is a fitting companion to director Joe G.'s equally strange surf movie set during the end of days. And while Year Zero includes four previously released songs, these undeniable hits are interspersed with enough new material to keep you rocking out until the album ends.
In the past, Black Mountain have been a reliable source of sprawling, often epic, space rock that draws on the likes of Hawkwind or Jethro Tull, and Year Zero is no exception. The opening "Phosphorescent Waves" plays five minutes of woozy Mellotron and synth beats drone to a close as Amber Webber curiously reflects on the post-apocalyptic haze, "Skepticism: the first days of the most feared times in human existence / Rules cast aside, we search for an answer / How do we live in the strange new world?"
Responding is the exhilarating opus, "Bright Lights," that, despite being edited for the soundtrack, still takes you through 13 minutes of the deep intergalactic. And in the midst of Year Zero's daze, Black Mountain presents the intrepid, "Mary Lou." At nearly eight minutes, and steeped in the band's trademark approach, this, the album's strongest song, is a fuzzed-out rocker that reaches the outer limits of space and time.
If this soundtrack makes one thing for certain about the apocalypse, it's that you'll find it easier to cope with the cataclysmic end to civilization if there's a copy of Year Zero raging on in the dark.