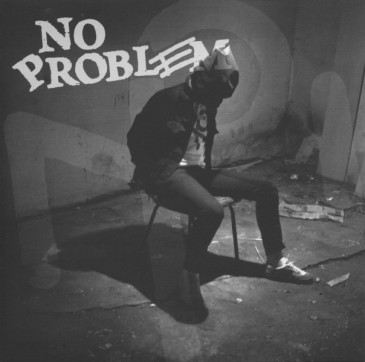 What's good, people? Well, for starters, the weather seems to be improving. I like that. Nice to finally see colours other than grey, greyer and greyest around town. You know what else is good? Local bands making darn good music. Dizzy Eyes have only been together for a short spell, but they've cast their net far enough to catch the attention of American hit makers Hardly Art (Golden Triangle, Fergus & Geronimo). The result is a three-song debut that hearkens back to '90s noise-pop à la the Pastels in their prime, while eschewing the twee side of the spectrum for more twang. "Let's Break Up The Band" rides a long, strummed lead that builds, blows up then bows out to let guitarist Alejandro Costanzo's vocals nestle nicely in between. Wait, I take that twee part back… there's enough bounce to the ounce in "Ay!" to make my teeth hurt, but in a good way 'cuz I can't help myself from wanting to play this one again and again, thanks to Marissa Johnson's plucky bass lines and back ups. Jarrod Gervais keeps things simple and snappy, as far as drum beats go, but makes "Sugar Cain" stand out for just that reason. Altogether, Dizzy Eyes will leave you dizzily impressed. Here's hoping there's more coming down the pipe from these three.
The lovely Louise Burns is next and, lest I sound like a bandwagon jumper, I dig what this local gal's laying down. Turns out she's been at this music game a little while now, and while we won't dwell on her past achievements, let's shower her with accolades on her newest project, which sees her backed by her band the Moonshiners. She channels her inner country songstress like Tammy Wynette or Loretta Lynn on both "What Do You Wanna Do," which features a clap-happy beat, and the organ-drenched, but still down-home feelin' "Paper Cup." Just so you know, this filly is no one-trick pony—things get a bit more dark and mysterious-like for "Hey Bro." I hear there's a full-length set to drop by the time you read this and you'll no doubt all have your pants charmed off when you see her perform at the Waldorf on April 5 for her really big album release shoeeee (Ed Sullivan in the house, yo). Don't miss out.
Things are about to get a lot louder now, courtesy of Albertan rowdies No Problem (out of Edmonton) and Sheglank'd Shoulders (Calgary represent). Let's dispense with the infamous rivalry between these two 'hoods another time and focus on the straight goods. Oil City proto-punks No Problem hit us upside the head with the follow up to last year's Your Eyes EP, delivering some more anthemic hardcore shout-a-longs to drink and mosh to. "Paranoid Times" and "Something To Say" tread a mid-tempo line with crunchy guitar licks-a-plenty. By the time they get to "Sound Of Going Too Far" and "Hurtin' Mentality," the pace quickens as the pit thickens and all hell breaks loose. Cowtown's Sheglank'd Shoulders new seven-inch, meanwhile, drops in with two more blasts of skate-rock fury, "Skate Assassin" and "Skate Pit," that make no bones about their allegiance to asphalt and all night sessions in the concrete jungle. All this on a flexi-disc, fer chrissake—pure genius!
That about sums it up kids. Thanks, as always, for readin'!
Dizzy Eyes: Hardly Art Records www.hardlyart.com
Louise Burns: www.louiseburnsmusic.com
No Problem/Sheglank'd Shoulders: www.handsomedanrecords.com