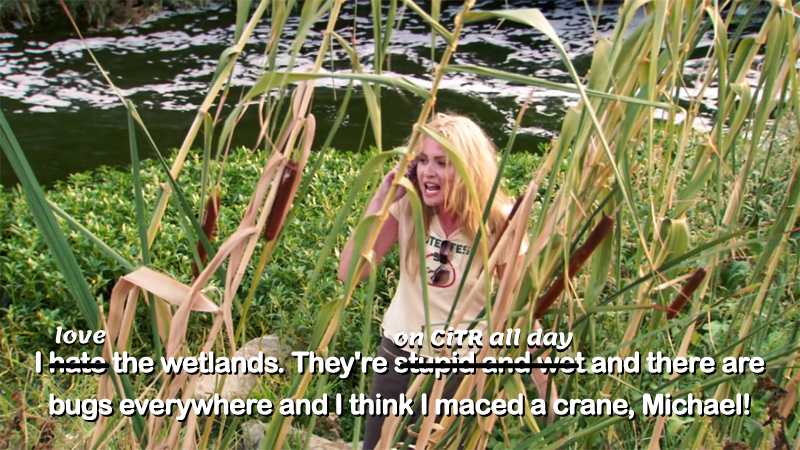 Artists Brady Marks and Mark Timmings invite you to connect to the 24-hour circadian rhythm of the ṮEḴTEḴSEN marsh in unceded W̱SÁNEĆ territory on Saturna Island, British Columbia. The beautiful and complex soundscape features birds, frogs, airplanes and more. The broadcast engages listeners in real time and promotes a deeper awareness of, and a re enchanted engagement with, the living environment. The slow radio format creates an immersive sonic space to contemplate what it means to be human in the "more-than-human world." The artists hope that it will also encourage listeners to reflect on what it means to listen in contested indigenous lands. The broadcast is a call to action—to advocate for environmental protection, support the settlement of land claims, hold leaders accountable for the climate catastrophe. And save a wetland near you.
"What makes the Wetland Project so poignant for those who listen to it? I believe the work's success lies in its slow and durational quality—that it takes time to absorb it—which induces a receptive and contemplative state. Moments of activity emerge from the marsh throughout the day: they are not selectively edited into the sizzle reel like most nature documentaries. […] Marks observes how the activity in the marsh seems to correspond to the ebb and flow of energy in a listener's daily routine: 'It's always the right sound at the right time … It's a full drama that we're intimately familiar with as the cycle of the day.'" —Laurie White, from "Listening to Wetland Project on Earth Day 2020," LUMA Film & Media Art Quarterly, Issue 26, Vol. 6, Winter 2021
The Wetland Project is a proud partner of the National Campus and Community Radio Association's Community Radio Climate Initiative, a volunteer-driven, collaborative effort to help stations reduce their climate impact and promote local environmental projects.
Thursday, April 22, 2021
Vancouver, BC: CFRO 100.5 FM
Vancouver, BC: CITR 101.9 FM
Victoria, BC: CFUV 101.9 FM
Nanaimo, BC: CHLY 101.7 FM
Powell River, BC: CJMP 90.1 FM
Smithers, BC: CICK 93.9 FM
Edmonton, AB: CJSR 88.5 FM
Lethbridge, AB: CKXU 88.3 FM
Regina, SK: CJTR 91.3 FM
Winnipeg, MB: CJUM 101.5 FM
Toronto, ON: CJRU 1280 AM
Montréal, QC: CJLO 1690 AM
Montréal, QC: CKUT 90.3 FM
Saint John, NB: CFMH 107.3 FM
Gros Morne, NF: CHBB 95.9 FM
Portland, OR: Scumbag Radio 1620 AM
Bend, OR: KPOV 88.9 FM
Kansas City, MO: KKFI 90.1 FM
Worldwide Internet Stream: wetlandproject.com/stream
in sync with your local time wherever you are.
Send a Tweet to the interactive stream @wetlandproject.