Vancouver, B.C. — On Monday, April 23rd, CiTR 101.9 FM launches the third season of its radio documentary series. Keep it Local: CiTR Docs Season 3 is a collection of ten audio documentaries that tell stories about current affairs in the Lower Mainland from alternative perspectives.
These documentaries present a range of topics and approaches to narrative nonfiction storytelling, while all reference CiTR's mandate to create content by and for underrepresented voices in the Lower Mainland, on unceded Coast Salish territories. The subject matter ranges from drug decriminalization, UBC's sexual assault policy, local refugee detention centres, Vancouver's ongoing housing crisis, and more.
Many of the documentaries are made by first-time producers. The CiTR documentary program is one means of fulfilling the station's role as an accessible training space for UBC students and Vancouver community members in all aspects of audio production and journalism. Keep it Local is an example of CiTR producers covering newsworthy stories in Lower Mainland communities. The pairing of experimentation and truth-seeking in these documentaries demonstrates how journalism can be at once creative and adversarial.
The first documentary, No More Drug War will be made available on iTunes & Stitcher on Monday, April 23rd and broadcast on CiTR 101.9FM the same day at 4:00pm. One episode of Keep it Local: CiTR Docs Season 3 will continue to be released online every weekday until Friday May 4th. Listeners can subscribe to CiTR Docs on iTunes & Stitcher, by searching "CiTR Documentaries".
The documentaries will also air as weekly broadcasts on 101.9 FM in Vancouver and online at citr.ca beginning Monday, April 23rd from 4-5pm. New episodes can be found at citr.ca/citrdocs.
This project was supported by CiTR's Spoken Word Department and funded by a grant from CRFC Radiometres.
Keep it Local: CiTR Docs Season 3 marks the station's continuing focus on in-depth content which speaks to conversations happening in the Lower Mainland, on unceded Coast Salish territory.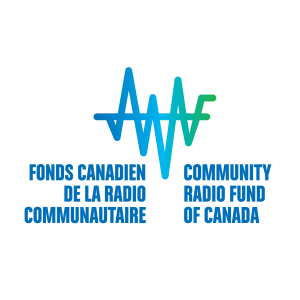 ---
No More Drug War
by Ryan Patrick Jones
No More Drug War covers a rally and march for the National Day of Action on the Overdose Crisis in Vancouver on Tuesday February 20, 2018. Participants called for the decriminalization of drugs and a transfer of government resources from enforcement of drug laws to treatment of health and addiction issues.
*Available on iTunes & Stitcher Monday, April 23rd*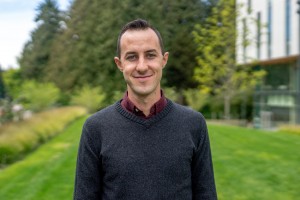 Ryan Patrick Jones is a radio reporter for the News Collective at CiTR and a journalism student at UBC's Graduate School of Journalism. Currently interning at CBC Toronto, he is interested in politics, urban issues and holding governments to account for not doing enough to fix pressing social issues.
---
Living the Bunk Bed Dream
by Sofie Hagland
A desperate need for seasonal workers, coupled with dumps of powder and pumping parties have made Whistler a gap-year wet dream. However, there is one catch—finding a place to crash in Whistler is nearly impossible. In this audio doc a group of Danish girls take us on an intimate Whistler room-tour, and a Kiwi named Ben lets us in on how Whistler has become the ideal environment for scam and exploitation.
*Available on iTunes & Stitcher Tuesday, April 24th*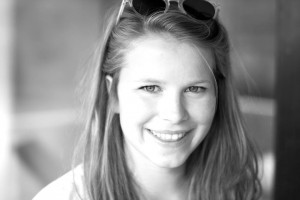 Sofie Hagland is a Norwegian exchange student. She is currently completing her BA in Communications at the University of Otago in New Zealand and has been studying at UBC for the winter 2018 semester. In addition to traveling, Sofie is also obsessed with snowboarding, which brought her to UBC. Sofie has a background in photography, film and theatre and has recently started making podcasts.
---
Policy #131 – Where Are We Now?
by Tintin Yang & Samantha McCabe
Policy #131 – Where are we Now? is a deep dive into the nitty-gritty of UBC's sexual assault policy and its implementation. Producers Sam and Tintin wade through complicated bureaucratic and institutional roadblocks to investigate Policy #131. Though a collection of interviews with AMS executives and SASC employees, they present a nuanced story of the policy's challenges, successes, shortcomings and most importantly, what lies ahead.
*Available on iTunes & Stitcher Wednesday, April 25th*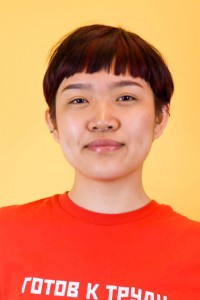 Tintin Yang is a third-year International Relations student minoring in Asian Canadian Asian Migration studies. Tintin is also an outreach worker at the AMS Sexual Assault Support Centre and she is passionate about ethics, transit, and cultural criticism.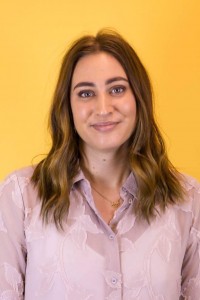 Samantha McCabe is a fourth-year political science student passionate about intersectionality and human rights. She is also the former web news editor and the incoming coordinating editor of The Ubyssey, UBC's student newspaper. She loves a good cup of coffee.
---
Heart of Bronze
By Nora Becker & Kenzie Hoffman
A statue of an old man went missing one night from his usual place on a park bench in Lynn Valley, North Vancouver. We go about investigating who did it and why. In this endearing story, romance prevails for those least expecting it. A prank with a hidden, sweet purpose.
*Available on iTunes & Stitcher Thursday, April 26th*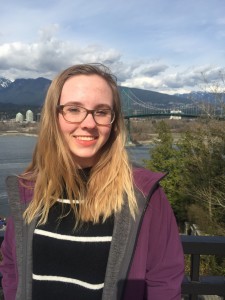 Nora Becker is from San Diego, California and is a new member of CiTR. She is a lover of dogs, the colour yellow, and a university student classic: pizza. Her accomplishments include surviving first year, getting a selfie with Santa Ono on the first day and making an adequate number of friends.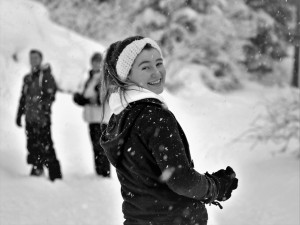 Kenzie Hoffman grew up in North Vancouver and openly admits she knows very little about her hometown. However, you can tell she's a Vancouverite because she wears her rain boots every day. Kenzie has a weird obsession with London Fog lattes and is an avid dancer and napper.
---
We Ain't Going Nowhere
by Julia Farry
The area around Metrotown Skytrain Station is a hub of construction and new condos. While towers are soaring up to the sky, many tenants are receiving eviction notices in the mail on the grounds that landlords have acquired demolition or renovation permits. Despite the authority of these eviction notices, not all residents in the Maple Ridge are accepting them without a fight.
We Ain't Going Nowhere is a story of strength in numbers. It documents the ongoing push back from communities who willing to take big risks to stop the demolition of their homes.
*Available on iTunes & Stitcher Friday, April 27th*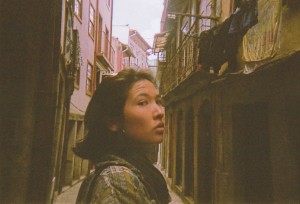 Julia Farry is a traveller with roots in Vancouver. She has been a contributor to CiTR since 2017. A lover of stories, she looks for the storyteller in everyone.
---
Aftermath
by Sam Peng & Cheryl Liu
In 2016, Ji-Youn made headlines after dropping out of UBC to start a non-profit advocating for better mental health services in post-secondary institutions. Many have heard her story, but few know where it's at now. This audio documentary brings listeners up-to-date by exploring the public's perception of Ji-Youn's infallible courage and tenacity. Aftermath is a story about the harsh truth of mental health and Ji-Youn's own, ongoing journey for inner well-being
*Available on iTunes& Stitcher Tuesday, May 1st*
If one were to describe Sam Peng, they would say she is a passionate storyteller, an overly ambitious party host and a great buffer in an awkward situation. She laughs at all jokes and has a weakness for Cheeto Puffs. Sam's current drive in life is to listen to and retell the most interesting stories she can find. She has a background in culture and politics writing and is excited to be starting her Master's of Journalism degree at UBC in the fall of 2018.
After earning her BSc at UBC, 
Cheryl Liu 
has returned to campus to complete her Diploma in Accounting Program (DAP). Cheryl believes in feeding your inner explorer and feasting through creative outlets. Being that podcasts have become part of her nightly ritual to simmer down and fall asleep, Cheryl can't help but want to be part of the production process behind audio storytelling and uncover lesser heard voices.
---
Uprising in Exile: Vancouver's Tibetan Community Demands Freedom Outside the Chinese Consulate
by Rehmatullah Sheikh
On March 10th, 1959, Tibetans rose up in Lhasa to protect His Holiness the Dalai Lama from a perceived threat. As a result, the Chinese Army—still in the process of colonizing Tibet—opened fire on innocent Tibetans, killing thousands. This audio documentary brings listeners outside Vancouver's Chinese consulate, where Tibetan-Canadians gather every March 10th to honour those slain on Uprising Day in 1959 and to demand an end to human rights abuses inside Tibet today.
*Available on iTunes& Stitcher Wednesday, May 2nd*
Rehmatullah Sheikh is an audio storyteller with an interest in international affairs, especially the Middle East. He is a reporter for CiTR's News Collective and a master's student at the UBC School of Journalism. Rehmatullah is currently interning for CBC's On the Coast.
Follow him on Twitter @Sheikh_Rehmat.
---
Full Disclosure
by Zoe Power
In a time and a place not far from our own; in an electoral campaign no one expected to remember, some founding myths about Canadian progressive politics are put to the test. This documentary follows the story of the candidate at the centre of an unlikely scandal, and raises some uncomfortable questions about the tenets of our secular democracy.
*Available on iTunes& Stitcher Thursday, May 3rd*
Zoe Power is a settler Australian grad student taking geography at UBC. She's the web editor for Discorder Magazine and a card-carrying  member of CiTR's News Collective. Zoe is intensely curious about cultural narratives and how they change. She uses podcasts as a substitute for gluten in her diet.
---
The Young and The Resistant
by Rachel Lau
From the BBQ meat fights in the 1970s to the 105 Keefer fight today, youth have always been resisting legislated and social discrimination in Vancouver's Chinatown. The Young and The Resistant follows the stories of past and present youth organizers; Paul Yee, Ramona Mar, Yulanda Lui, and Amanda Wan. Though Chinatown has changed, there is one thing that connects these resistant youth across time.
*Available on iTunes & Stitcher Friday, May 4th*
Rachel Lau is a Han Chinese settler born and raised on the unceded territories of ʷməθkʷəy̓əm (Musqueam), sḵwx̱wú7mesh (Squamish), and sel̓íl̓witulh (Tsleil-Waututh) First Nations. Rachel
is a media studies student, minoring in Asian Canadian & Asian Migration studies at the University of British Columbia. They are interested in multimedia art, community-engaged storytelling and gentrification resistance. This doc was made possible by the Quan Lee Excellence Fund for Asian Canadian and Asian Migration Studies.