As they say, go big or go home, and Shindig 34 night #1 started BIG. The night begin with host Andy Resto serving some off-the-cuff banter, preparing the crowd for what was to come.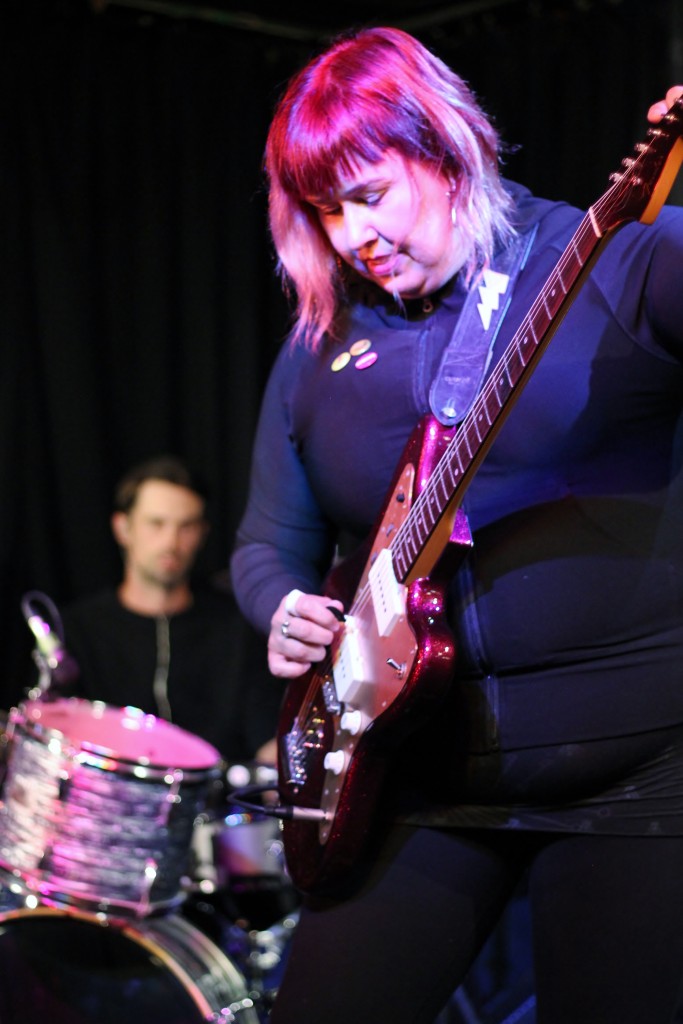 Mi'ens started the night with their complex math-rock. The sound was technical and tight- Kim, the guitarist, and Evan, the drummer, truly brought their all. Each song would start dissonantly, then, from the repetition of the loops, come full circle into familiarity and complicatedly rhythmic. Needless to say, the very first act of this season of Shindig rang in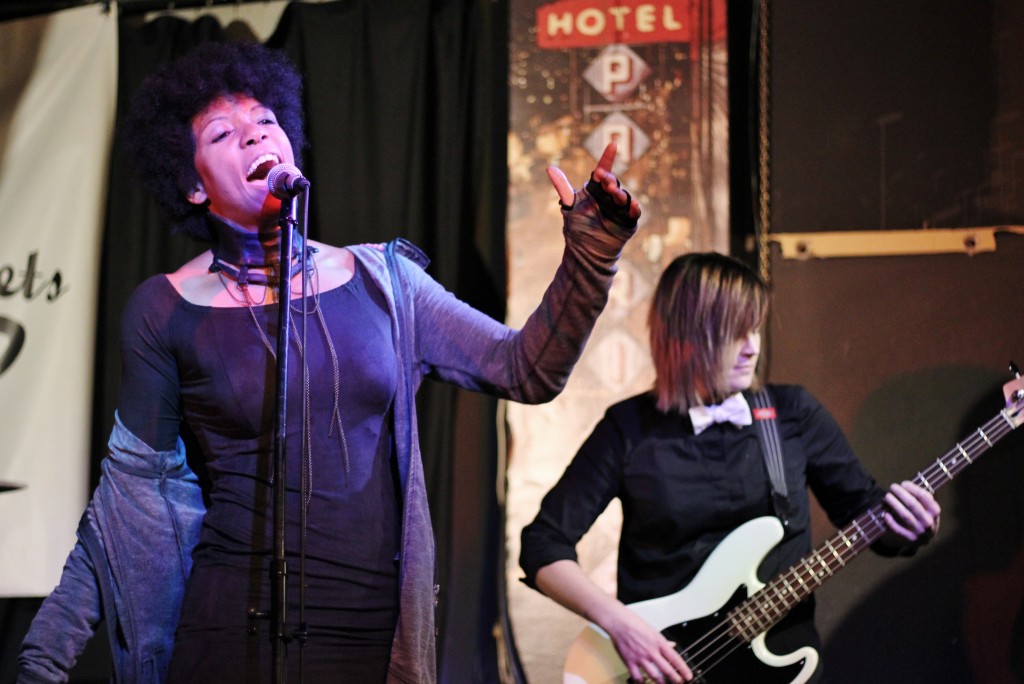 the battle of the bands contest strongly.
Next up was Modern Day Poets, who took the stage in all black, with the band members in matching white bowties. Jina Anika, the lead singer, commanded the stage as they stomped, and danced, and played the tambourine with high
intensity. More than once, Anika jumped of the stage and incited the crowd, and the crowd loved it. Their sound ranged everywhere from pop punk to hardcore rock, and they retained their precision throughout.
Between the second and third bands was the lovely, fan favorite tradition of Jokes for Beers. As the contest goes every week, audience members are encouraged to go on stage to share a joke, fun fact, or another fact related to the theme of the night. If Andy Resto likes it, they get a free beer. Dora Dubber was the first to share, their fun fact regarding Harley Davidson and world records. I also got up to tell the fun fact of B.O.B. and his dedication to the idea that the Earth is flat. I bring this up only to note that the information was made aware to me by none other than Tintin Yang, a CiTR treasure.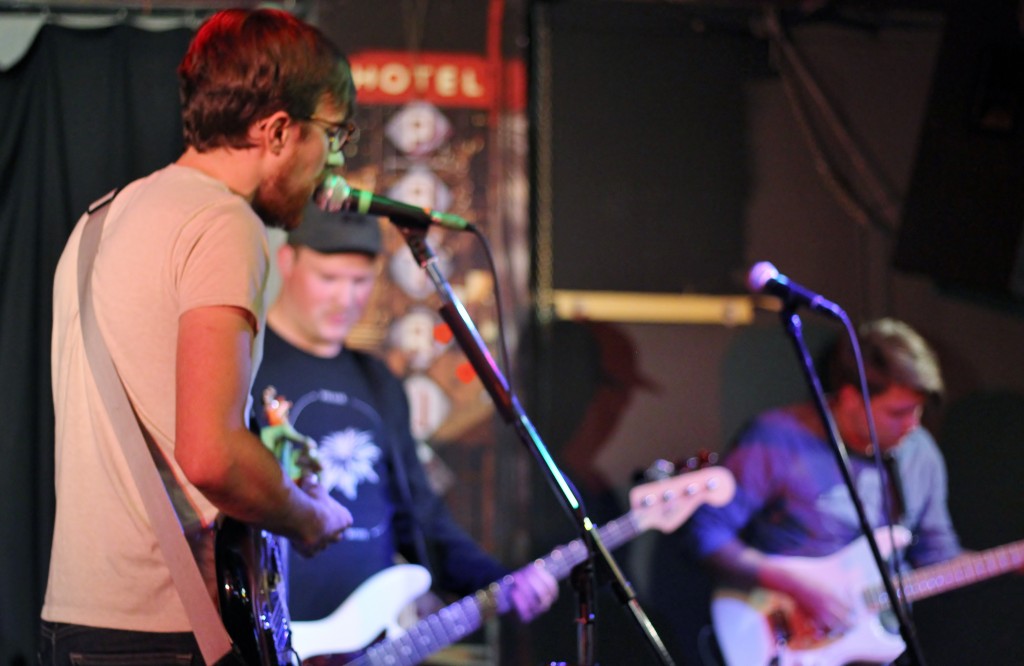 The night ended with The Sylvia Platters. Their low-fi, shoe-gazy, 90's rock music made a great companion to my free strawberry ale. The set was tight and solid, a fine close to the glorious first round of competition.
While the crowd waited in anticipation- the competition being as close as it was- the judges deliberated. Finally, Andy relieved the winner of the night: Mi'ens! Everyone cheered for the winners and the wonderful performers, eager for what next week has in store.
Congrats Mi'ens, and good luck in the next round 😈