Community can mean local storytelling, or critical perspectives on the city. It can mean migration, or habitation. It can be spoken about with reference to history and justice. It can even describe the intimacy of online relationships, or internet countercultures.
CiTR Season 2 is 11 documentaries from 13 producers, many presenting work for the first time, exploring community. The topics range from alt-right discourse at UBC, the narratives around Chinatown Tunnels, Canadian-Tibetan diaspora, social-network identity theft, Indigenous food-sovereignty, and more.
Listeners can hear these documentaries on CiTR's iTunes or Stitcher, starting Monday, May 15th. The next documentary will upload on Wednesday, May 17th. In the following weeks, docs will make their way online Mondays and Wednesdays. You'll also be able to hear the docs on CiTR 101.9FM throughout the summer, compiled into hour-long compilations. Those will air Fridays 5PM, starting May 19th. You'll also be able to find podcasts for each of these docs, as they're uploaded, under each entry.
---
The Life and Death of Jerimiah Zohar

Online Release Date: Monday, May 15
On-Air Debut: Friday, May 19, 5PM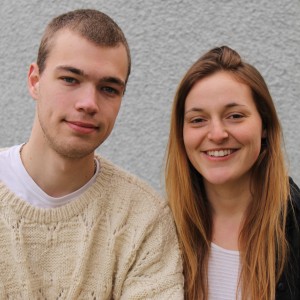 A few months ago, Oli Levy got a message from a stranger online. Somebody had been using his photos on Facebook, and using his friends photos as well. It was a parallel universe of internet profiles, all teenagers, following his life over the past 6 years. The Life and Death of Jerimiah Zohar is a story of stolen identity, teenage drama, and an online relationship gone wrong.
Producers: Claire Smale & Josh Gabert-Doyon
Claire Smale is a fourth year Interdisciplinary Studies student at the University of British Columbia. She also works on a floating gas barge underneath the Burrard Bridge.
Josh Gabert-Doyon is a writer, photographer, and radio broadcaster studying English Literature at the University of British Columbia.
A Fireside Chat with Julian Napoleon 
Release Date: Wednesday, May 17
On-Air Debut: Friday, May 19, 5PM
Join us for a conversation with Julian Napoleon who shares insight and stories of his experience on the land. Julian is a part of the working group for Indigenous food sovereignty. Through story, he explains his role, and what that means in his world view.
Producer: Mario Parent
Wai, Mariohl way. Hello My name is Mario, I am Nisga'a from my mother and currently a First Nations and Indigenous studies major at UBC. My aspirations are to continue working directly with Indigenous community and developing my professional, educational, and cultural experience.
Lhamo & the Princess 
Release Date: Monday, May 22
On-Air Debut: Friday, May 26, 5PM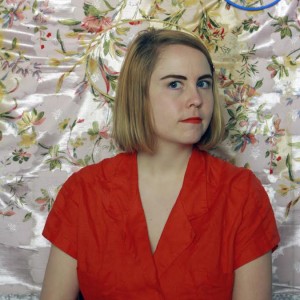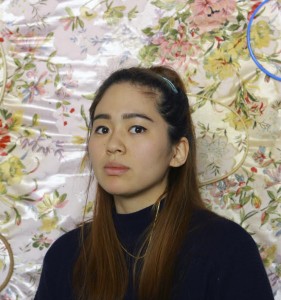 Lhamo & the Princess is the story of an undefinable relationship that began in Lhasa, 60 years ago. In the last days of Tibet's sovereignty, a young girl named Lhamo is chosen for a life of servitude. Under Tibet's entrenched class system, Lhamo is bound to serve a local aristocrat. With reverence, she refers to this aristocrat not by name, but by the title "Princess." Though beautiful, the princess is cruel. Lhamo resigns herself to a fate of belittlement and abuse, until a massive change redirects her course…
Producer: Alex de Boer & Kunsang Kyirong
Alex de Boer is a journalist and multimedia storyteller interested in arts, culture, and politics. Alex is a former section editor and editor-in-chief of Vancouver's Discorder magazine and her writing appears in The Tyee, Discorder, and Beatroute. She is currently producing an audio documentary in partnership with the Global Reporting Centre. Alex is a masters of journalism student at the University of British Columbia. She lives in Vancouver B.C.
Kunsang Kyirong is a first generation Tibetan-Canadian, currently studying visual arts and animation at Emily Carr University. She has studied Tibetan-style Thangka painting at the Institute of Tibetan Thangka Art in Dharamsala, India. Her work focuses on memory exploration, migration, bodies and space. Kunsang is interested in various artistic media, including stop animation, sound, and needle work. 
What's in a Name? 
Release Date: Wednesday, May 24
On-Air Debut: Friday, May 26, 5PM
For most, introducing ourselves becomes second nature early in life. Names are not things we think twice about. But if you ask anybody, their name probably has a meaning and a backstory. For some reason or another, these backstories have been neglected  — collecting dust in the back of our brains. This documentary explores the family name of Vancouver-based artist, Joshua Badu, to uncover how much profundity a name can hold. Let's sweep the dust off the story of "Badu" and ask: what's in a name?
Producer: Rachel Lau (photographed by Photos by K Ho)
Rachel Lau is a Chinese settler born and raised in Vancouver, BC which is situated on the unceded territories of the Coast Salish peoples. They are currently pursuing a Bachelor of Media Studies degree with a minor in Asian Canadian and Asian Migration studies at UBC. They are interested in exploring the intersections of gender, sexuality, and race through their art and writing. Most days, Rachel can be found at CiTR eating hummus or hosting their show R.I.P. Radio.
Everything's Alt-light
Release Date: Monday, May 29
On-Air Debut: 
Listen: Stitcher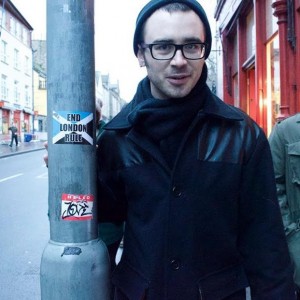 Delving into the murky, oblique domain of contemporary "free speech" movements, this documentary wrestles with the real-world implications of online culture wars. Using unofficial UBC student group the Free Speech Club as a case study, it aims to examine and understand the personal motivations behind modern right wing discourse. Who are the people engaged in an ideological war with progressives? Peeling back layers of internet irony and anonymity, we hear from victims of online harassment alongside self-confessed trolls and a former white supremacist.
Producer: Cal Murray
Cal Wiseman Murray is a Scottish musician and writer, now living in Vancouver. At age 13, his band's first single was picked up by legendary DJ John Peel. He spent the next dozen or so years playing in various punk bands, sharing stages with the likes of The Pogues, John Cooper Clarke and Sultans of Ping FC. CiTR's own Nardwuar the Human Serviette even made a brief cameo appearance on one of Cal's albums! Recently, he discovered a passion for radio and has produced reports for News 101. This is his first documentary.
Comedy and Catharsis:
Release Date: Wednesday, May 31
On-Air Debut: Friday, June 2
Listen: Stitcher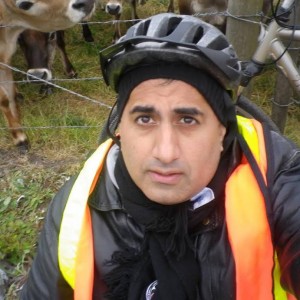 The death of Robin Williams sparked discussion about the seeming link between comedy and depression; but what role does stand-up play in catharsis and healing for Vancouver's comedians?
Producer: Nick Pannu
Nick Pannu has been involved with CiTR 101.9FM since 2007, writing for Discorder Magazine and contributing to the Arts Report. Nick is also a contributor to the nationally syndicated Groundwire, is involved with Arts Rational at Vancouver Co-op 100.5FM, and continues to contribute to CIVL 101.7FM in the Fraser Valley. A graduate of Economics BA from SFU, and Business & Commerce Diploma from Douglas College, Nick Pannu is currently in the Post Baccalaureate program of Communications and Media at SFU.
Activists of Academia: A look at feminist activist culture at UBC
Release Date: Monday, June 5
On-Air Debut: Friday, June 9, 5PM
Listen: Stitcher
With diverse communities and knowledgeable students, universities are known to be a hotbed for debate and protest. However, UBC seems to have a complex relationship with activism. In 2013, a string of on-campus sexual assaults were part of a catalyst for feminist activism on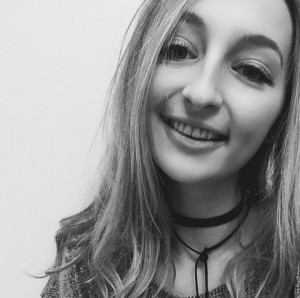 campus. Three years later, an eerily similar situation arose, yet there was relative quiet in terms of student response. What causes this cycle of activism and apathy at UBC, and can it ever be broken? This documentary explores this cycle of activism at UBC, focusing on feminist groups that arose in the wake of events including Take Back the Night and the March to Reclaim Consent in 2013. Through interviews it attempts to understand the complexities of campus activism and its effectiveness
Producer: Sydney Soldan
Sydney is a Political Science and Economics student in her final undergraduate year at UBC. Her love of politics, international affairs, and social justice issues led her to become an intern at CiTR, where her interest in journalism has grown further. This is her first radio documentary.
It's Not Easy Crossing Oceans: The Journey of International Students to UBC
Release Date: Wednesday, June 7
On-Air Debut: Friday, June 9, 5PM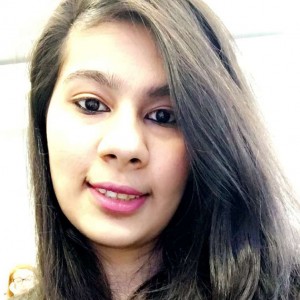 Listen: Stitcher
This documentary explores the challenges of international students, along with UBC's drive to become more "international" and global minded. By breaking down a personal story of logistical struggles to reaching Canada, along with the administration's view of these problems, the documentary establishes a necessity of becoming a diverse campus lying not in tolerance, but understanding difference. It features interviews of International Student Development officials, as well as the UBC Global Lounge team in hopes of reflecting what it means to be diverse and international-oriented at the UBC Vancouver campus.
Producer: Maham Kamal Khanum
Maham Kamal Khanum is an Arts Intern at the CiTR 101.9FM for the past term. She is in her 2nd year at UBC, hoping to study Economics and Political Science. When not running to classes, she helps UBC fundraise at the Annual Giving Call Centre or contributes to News 101 at CiTR 101.9FM or the Ubyssey along with other student clubs and organization to stay connected with the diverse campus community.
Some Stories about Chinatown's Tunnels
Release Date: Wednesday, June 14
On-Air Debut: Friday, June 2, 5PM
Listen: Stitcher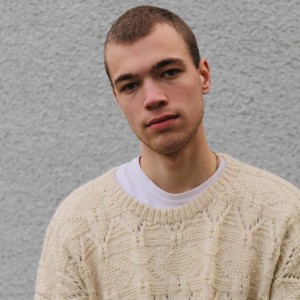 In a young city like Vancouver, history is a hot commodity. The city's heritage is easily forgotten under the din of new real estate developments and the sanitized image of a world-class city. While it was once a centre of the city's late-night scene, the haunts of the Vancouver's Chinatown neighbourhood echo a history of anti-Asian racism that has lasted more than a hundred years. Some Stories about Chinatown's Tunnels investigates reports of a tunnel network under Vancouver's Chinatown neighbourhood.
Producer: Josh Gabert-Doyon
Josh Gabert-Doyon is a writer, photographer, and radio broadcaster studying English Literature at the University of British Columbia.
Vancity Wavs: 90s Hip Hop in Vancouver
Release Date: Monday, June 26
On-Air Debut: Friday, June 30, 5PM
These days Canadian musicians are in vogue. Just think of The Weeknd, Justin Bieber, and more. But Vancouver often doesn't get its due recognition. In truth, Vancouver is not known for hip hop, but interviews with DJ alumni of CiTR reveal a story hidden in plain sight. Not only does hip hop have a rich history here, but it's also here to stay, on-the-air and in-the-city. Featuring interviews with CiTR's Crimes and Treasons, DJ Flipout, and Jay Swing. 
Producer: Saqib Ghuman
Saqib Ghuman is a student at Langara University, a Surrey-based DJ, and volunteer with CiTR 101.9FM. He's passionate about hip hop history.
Truth and Reconciliation: The Path Ahead
Release Date: Wednesday, June 28
On-Air Debut: Friday, June 30, 5PM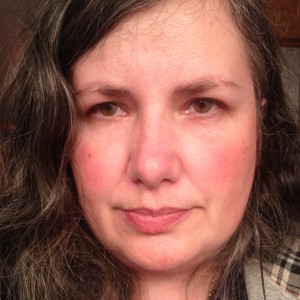 This documentary is about Canada's reconciliation with its First Nations, told through the eyes of one woman in particular: Gunargie O'Sullivan a trans-generational survivor of the residential school system, raised by a non-indigenous family. Regaining contact with her native culture and her family as an adult, she now works as a broadcaster and an activist. We hear her tell her own story and include clips of her work and her family. Through these voices, we consider the progress of reconciliation and wonder how it's genuinely possible while the crimes of colonialism continue.
Producer: James Mainguy & Laurence Gatinel
James Mainguy has been a member of the Redeye collective at Vancouver Co-Op Radio for the past five years. This year Redeye is celebrating 40 years of producing the best in progressive news and feature interviews in the Vancouver area. James hosts the talk show My Musical Life and is the technical producer for The Storytelling Show, also on Vancouver Co-Op Radio.
Laurence Gatinel is multi-passionate with a love for everything media: news media, transmedia, social media, etc. By day she develops websites and is a community manager. By night, she is a programmer at Co-op Radio where she helps produce several shows and coordinate special projects. She still doesn't know what she wants to do when she – finally – grows up.
Email Madeline at programming@citr.ca if you wish to interview any of our documentary producers.