The glorious holiday known as Record Store Day is April 22 — it is a day where we bestow love and appreciation on our favourite local music shops, and they reciprocate with discounts and live music. But something's been missing. Just as Xmas has Boxing Day and birthdays have hangover brunches, so too should Record Store Day have its own post-festivities festivities…
CiTR 101.9FM / Discorder Magazine and CJSF 90.1FM present the first annual RSD Afterparty Sunday, April 23 at the Astoria. (Note! There has been a venue change from Red Gate to the Astoria!) It is an all-day record fair with live performances by local loves Co-op, Jerk Jails, Sad Photography, Elisa Thorn, and Pale Red.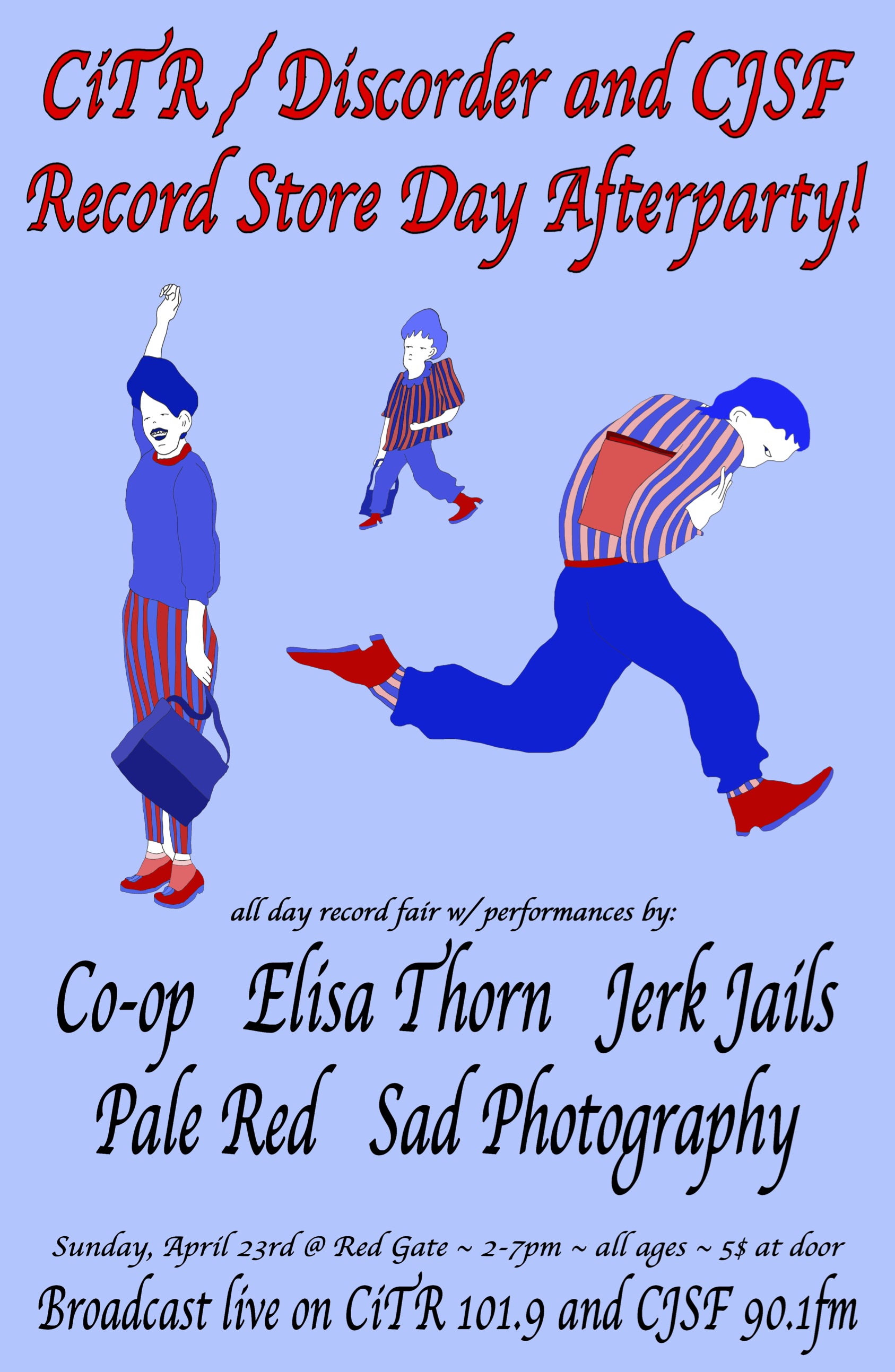 We've got a very sweet selection of labels, shops and collectives vending records, publications and merch, including:
Agony Klub
Big Smoke
Jaz Records
Kingfisher Bluez
Mint Records
More Than Human
Offseason
Red Gate
Resolve Records
Choms
And more!
Update! We are very sorry to announce that since the venue change to the Astoria, this event is no longer all ages 🙁 That being said, so many thanks to the Astoria for offering their venue! 
The Astoria is located at 769 East Hastings Street. Doors at 2pm, performances start at 3pm. Admission is only $5 throughout the event.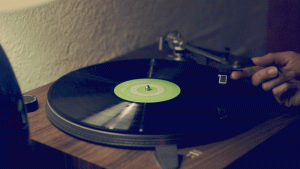 So hop, walk, pedal or stumble down, and come play with us.
We would like to acknowledge that this event takes place on unceded Coast Salish Territory.