There was some fierce competition at Night 6 of Shindig 33 with Mire•poix, Class Act Rap, and Villian Villian practically destroying it last night, Tuesday, November 22, at Pat's Pub.
Class Act Rap opened and the energy in the room was off the charts. The audience responded to the group's impressive lyrical skills but I was most impressed by the full band the lead rappers had playing behind them. And when he wasn't jumping on the mic, CiTR's own Rohit backed up the group on the hand drum alongside a bass, keyboard, and drums. It was a really tight group that created some mesmerizing beats.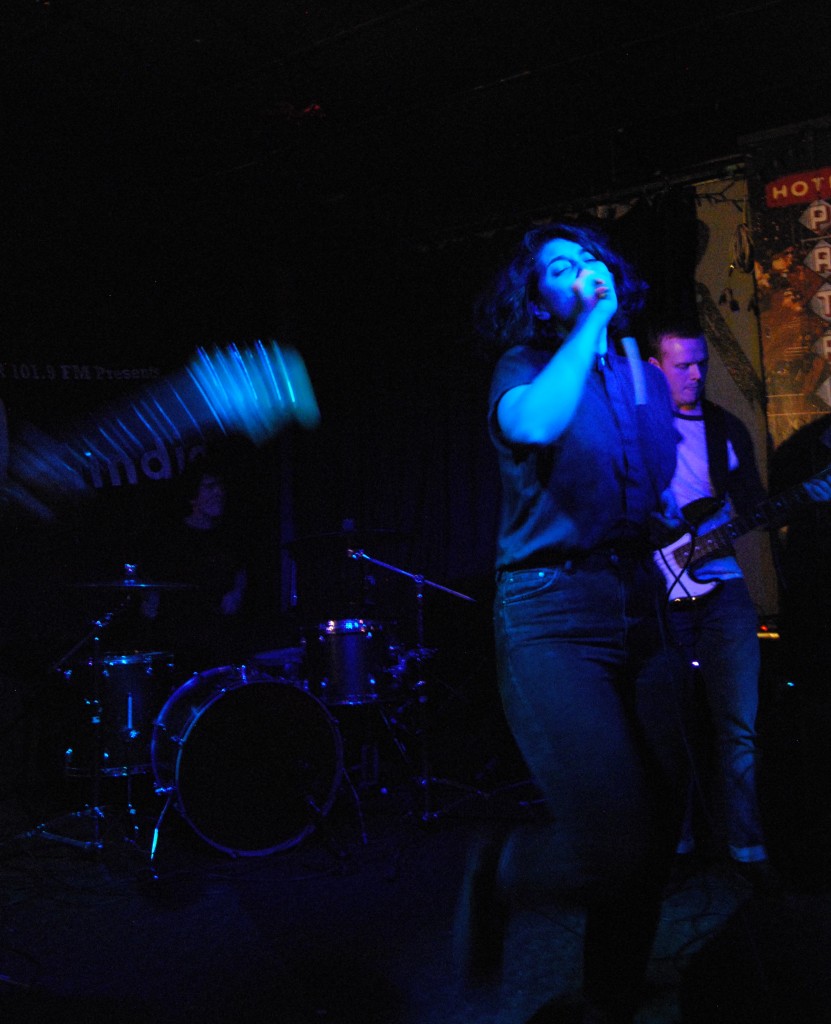 Following Class Act was Mire•poix, and they really brought it too. The band was so technically impressive. The lead singer's voice was breathtaking and the guitarist, Ogwaho, was equally dazzling. Their songs were haunting and they were so dynamic they captivated the crowd for their entire set.
After Mire•poix's set, the dashing Andy Resto took to the stage and hosted the Jokes+Fun Facts for Beers. A joke or two were stolen but there were some pretty solid submissions last night. Highlight (kind of because it was good and kind of because I can't really remember the other ones): the plural of "dwarf" is "dwarrow" but we say "dwarfs" or "dwarves" because J.R.R. Tolkein hadn't known that so he wrote the whole series using the latter conjugation but when he realized his linguistic mistake he named the city in Moria "Dwarrowdelf" almost in a shout out to his missed opportunity.
Villain Villain closed the night and while in retrospect, their performance was good, they didn't bring the energy of the other two acts. The band members were definitely talented and their tunes were solid, but following Class Act and Mire•poix their set was very stagnant.
And the winner was… Mire•poix!
Make sure you come out next Tuesday, November 29, for Shindig Night 7 with Carousel Scene, The Shit Talkers, and Viewmaster. Check out the Facebook event here.
-We would like to acknowledge that Shindig takes place on unceded Coast Salish Territory-