Round 3 of Shindig 33 was last night, Tuesday, November 1st, at Pat's Pub and the crowd grooved to The Cut Losses, Jock Tears, and Thee Magic Circle. The night was definitely the lowest energy of all the Shindigs this year, which I think was mostly the rain's fault, but none of the bands were every really able to get over that initial bump and really heat it up.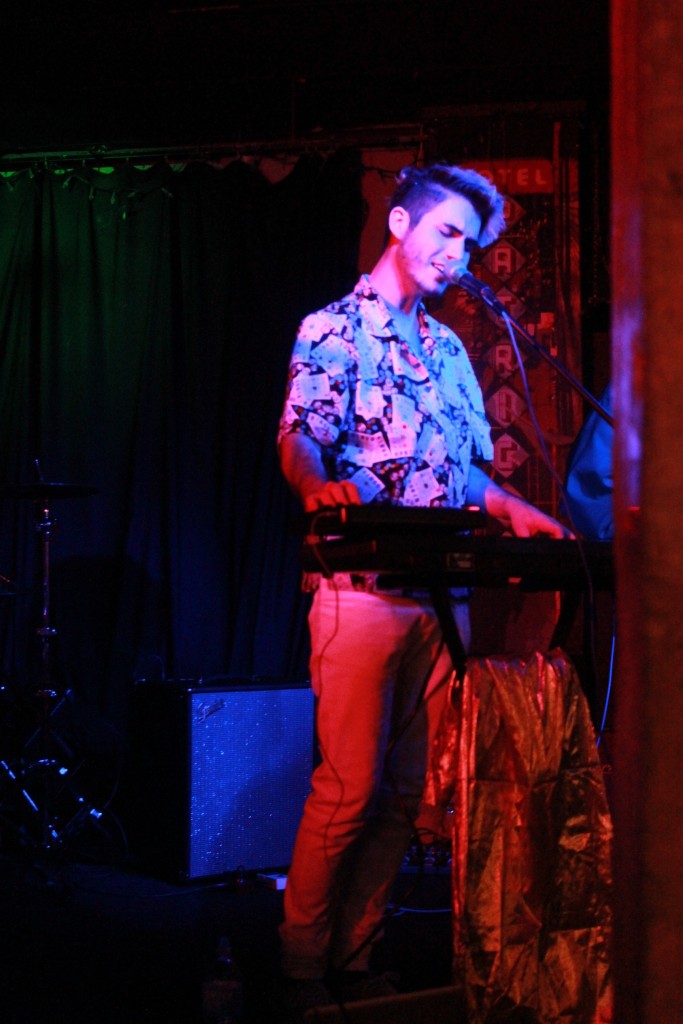 The Cut Losses opened the evening with a cool beach-pop set. The group set a chill vibe for the night and a high bar for the other performers.
Jock Tears went on after and they rocked out 'til they knocked out. The lead singer was a massive ball of energy, jumping and kicking her way into the audience's memory and eardrums.
Then our stunning host Andy Resto went up and hosted Jokes + Fun Facts for beers. This week the audience came up with some solid content, but nothing that really stood out. The highlight of the night was a joke fun-fact: Did you know that President Barack Obama was not born in the United States??!
Thee Magic Circle finished up Shindig 33's third night. Their '70s themed psychedelic rock chilled everyone out and got them ready to brave the rain.
And the winner was… Jock Tears!
Make sure you come out next Tuesday, November 8, for Shindig Night 4 with Yeast, Jerk in the Can, and JERICHO. Check out the Facebook event here.
-We would like to acknowledge that Shindig takes place on unceded Coast Salish Territory-
Photos by Jasper D. Wrinch