Same top two. Those local groups in the top 5 got the spring on lock.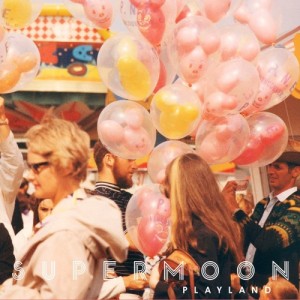 1 Supermoon*+ Playland Mint
2 Softess*+ Absolute Truth Thankless
3 Les Chaussettes*+ Who Will Read Your Mind Self-Released
4 Karoline Leblanc* Velvet Oddities Atrito-Afeito
5 Ace Martens*+ Palm Springs Self-Released
6 Adrian Teacher and The Subs*+ Terminal City You've Changed
7 Veda Hille*+ Love Waves Self-Released
8 Black Mountain*+ IV Dine Alone
9 Jeff Zagers All for the Love of Sunshine Wharf Cat
10 Dirty Inputs* The Runcible Paper+Sound
11 Low Levels*+ S/T Shake!
12 Solids* Else Dine Alone
13 The Burning Hell* Public Library Headless Owl
14 Jackie Lynn Jackie Lynn Thrill Jockey
15 Various Artists ADSR Records Vol. 1 ADSR
16 Heiki* Dub Museum Paper+Sound
17 Plants And Animals Waltzed in from the Rumbling Secret City
18 Tetrix* Tetrix 14 Self-Released
19 DJ Champion Best Seller Self-Released
20 Pity Sex White Hot Moon Run For Cover
21 Late Spring*+ Invisible Agony Klub
22 Hooded Fang* Venus on Edge Daps
23 Wishkicker*+ Por Que, Y? Self-Released
24 Tim Hecker* Love Streams Paper Bag
25 DJ Zozi*+ Mellow Vibe 1080p
26 We Found a Lovebird*+ Lobby Self-Released
27 Kate Maki* Head In The Sand Confusion Unlimited
28 Nennen* Two Mountains Self-Released
29 A Giant Dog Pile Merge
30 Braids* Companion EP Flemish Eye