Congratulations to the winners of Shindig 32: Late Spring! The raucous shoe-gazers narrowly won over the judges in a three-way-battle that saw Wallgrin take second place, and The Psychic Alliance take third. Regardless, all three acts were absolute crowd-pleasers, making for a packed evening at Pat's Pub. Additionally, all three are leaving Shindig with great prizes, including studio time, showcase spots, merchandising, postering, and much more.
Of course, it couldn't have been possible without the help of CiTR staff and volunteers, Pat's Pub, and our generous sponsors: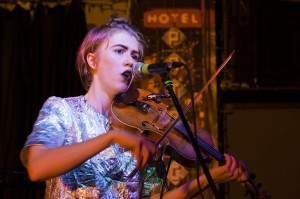 We also have a very special thank you to extend to Ben Lai, whose 15 years of hosting Shindig came to a close that evening. We celebrated with a video farewell, heckles, and lots of love. We owe Ben our thanks for making sure Shindig is what it is today, and we'll be glad to see him at next year's Shindig taking a break from hosting duties.