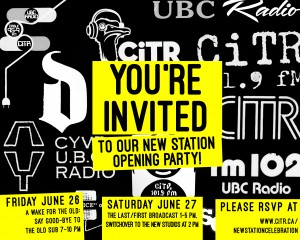 History is happening this Friday, June 26 and Saturday, June 27! After 46 years, CiTR is moving to the new Student Union Building, The Nest, and we are celebrating! Bring your friends, mother, father, significant other, your wonderful self, children, or whoever and join in on the festivities!
Featuring performances by TV Ugly and Sur Une Plage on Saturday, June 27.
RSVP to the Facebook event here.