Join us for a special live taping of the podcast Métis in Space from the UBC Longhouse, on unceded Musqueam Territory.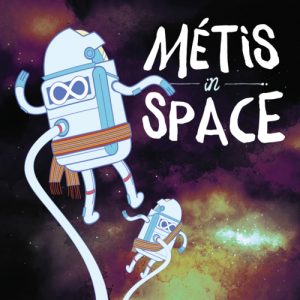 Métis in Space: 
What happens when two Metis women, who happen to be sci-fi nerds, drink wine and deconstruct the science fiction genre from a decolonial lens? Molly Swain & Chelsea Vowel break down tropes, themes & the hidden meanings behind the whitest genre of film & television we've ever known. Métis in Space are unapologetically Indigenous, unabashedly female, unblinkingly nerdy, and unwaveringly in love with Dune.
/https://www.indianandcowboy.com/metis-in-space-podcast/
Live from the UBC Longhouse!
May 19, 1-4pm
Admission is free!
Light refreshments will be provided.