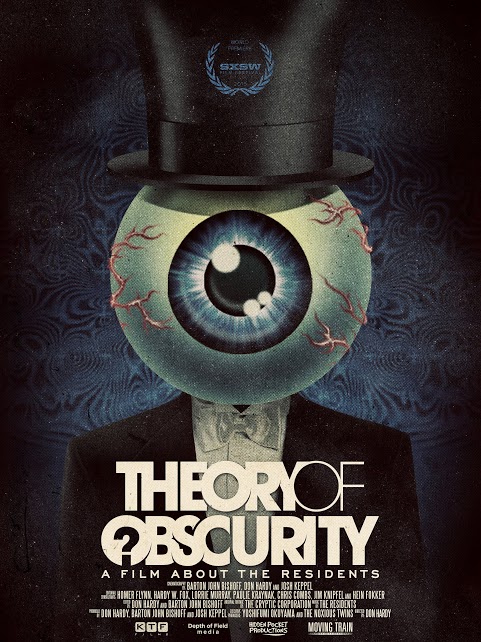 We at CiTR love what DOXA Documentary Film Festival is all about, and this year's line-up of documentaries is no different – it's shaping up to be a highly anticipated event for film aficionados. Western Canada's largest documentary film festival, DOXA will open this week starting Thursday April 30 until Sunday May 10. Presented by The Documentary Media Society, this non-profit society presents independent and innovative documentaries that are not seen under Consumer Protection BC for Vancouver audiences. A beloved institution in the Lower Mainland, DOXA educates the public about documentary film through public screenings, workshops, panel discussions and public forums.
One of the documentaries heading our way that has us excited is award-winning filmmaker Don Hardy's "Theory Of Obscurity: A Film About The Residents."
On May 4th at 8:15 PM "Theory Of Obscurity" will run on the screen at the Cinematheque, and this is where audiences will be able to follow  the travels of an influential and mysterious band from Northern Louisiana during their 40th anniversary tour in the US and Europe. With behind-the-scenes concert footage that spans decades, past and present, as well as reels from the lost film project by The Residents, Vileness Fats, "Theory Of Obscurity" is about telling The Residents story, a renegade tale about never compromising to artistic convention.   
With interviews by The Simpsons creator Matt Groening, Jerry Casale of Devo as well as Jerry Harrison of The Talking Heads, "Theory Of Obscurity" traces the anarchic spirit of The Residents that has inspired artists such as Lil B to Phish.
Ticket information can be found here.