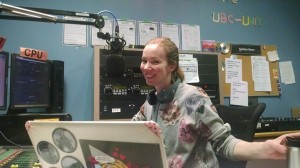 Want to work at CiTR and Discorder Magazine?
Apply to be the next 
Discorder Editor
– plan and edit the content of our monthly music, art and culture magazine! lead a team of editors, writers, artists and photographers! Read the
job posting
, and apply by Thursday, April 30th.
If you are a student, we're also hiring the following summer positions – a Promotions Coordinator, a Technical Coordinator and a Programming & Community Engagement Coordinator. Read the job postings, and apply by Sunday, April 26th.
And, we're hiring a New Music Coordinator for the summer. You don't need to be a student, but need to be a youth, within the ages of 16-30. Read the posting and apply by Thursday, April 30.