CiTR Broadcasts live from the Ideas Fair!  Join Ola and Duncan as they host their program right out in the open from 11 a.m. to 1 p.m. on Thursday, October 2.
UBC Campus + Community Planning is hosting an Ideas Fair on Outdoor Spaces. This is an exciting opportunity to share your ideas on possible outdoor activities and help make outdoor areas yours.
UBC is in the process of redesigning the outdoor areas between Wesbrook Mall, Student Union Blvd, East Mall and University Blvd. This area includes MacInnes Field, the areas around the new pool, the existing SUB, Alumni Centre and the new SUB. This area is the heart of our campus. As we move forward with the design process, we'd like to hear from students on how you would like to use these outdoor areas.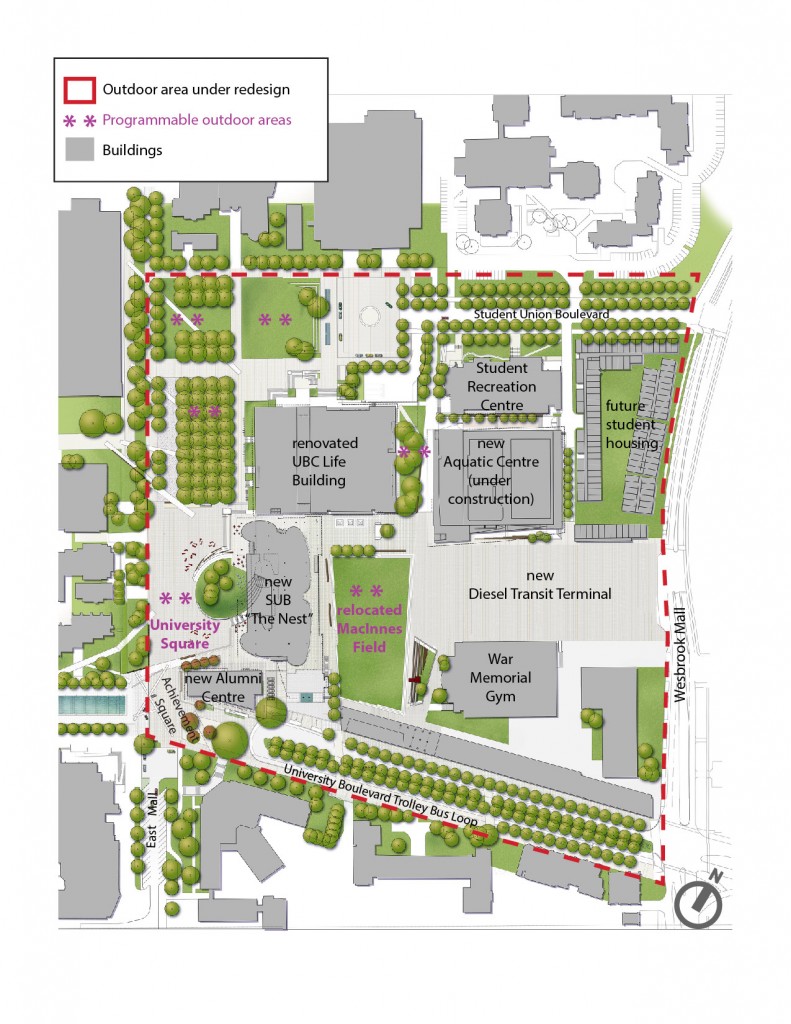 The Ideas Fair is an interactive exhibit for students to provide input on outdoor activities they would like to see happening in this area. Students will vote on their preferred activities as well as submit ideas. Those who submit their preferences and ideas in person or online have a chance to win one of the four AMS gift cards, valued between $25 and $50. The outcomes from the Ideas Fair will help inform the programming for this area.
For more details, go to the Campus and Community Planning website.
Date: Thursday October 2, 2014
Time: 10am to 2pm
Place: Bookstore Plaza (on the north side patio)
Students also can submit ideas online by October 10 at planning.ubc.ca.