This Monday, between 6-7pm, Jocelyn Morlock will make a guest appearance on 4'33", a program dedicated to avant-garde, experimental and new music.
Jocelyn has recently been named the Vancouver Symphony Orchestra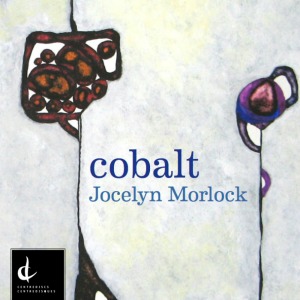 Composer-in-Residence for a two year post beginning in September. For the past two years, Jocelyn has served as the inaugural Composer-in-Residence for Vancouver's innovative concert series, "Music on Main." Jocelyn is a Juno-nominated composer, and has also been recently nominated for two Western Canadian Music Awards: Classical Composition of the Year, for "Oiseaux bleus et sauvages," and COBALT, a CD of orchestral works ten years in the making. Jocelyn's newest creation has just been performed to capacity crowds at the Cultch in the re-imagined story of Orpheus. The Orpheus Project, a cabinet of musical curiosities, invited the audience to partake in an immersive musical journey.
Please join host Gregory Gan and Jocelyn Morlock this Monday, 6-7pm on our own immersive journey to magnetic, inviting and inspiring music by one of Canada's leading composers.