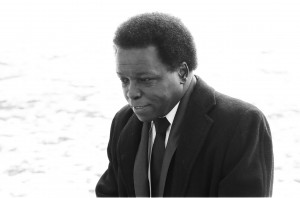 What do you do when you got the post-Canada Day blues? Rather than being down about your patriotic celebrations coming to an end, put your dancing shoes on and groove to uplifting soul music from Lee Fields & The Expressions along with Vancouver's incredible band The Ballantynes next Thursday at The Imperial.
It is not uncommon to hear the youth of Generation Y bemoan the fact they missed out on the 70's; a time when soul and funk were the burgeoning genres. Lee Fields is not just a throwback to the great music of the 70's…his career in the industry spans 43 years! When Lee Fields teamed up with The Expressions in 2009, it was a match made in soul heaven. Lee Fields and The Expressions are now an international sensation bringing nostalgic joy to older music fans and a genuinely fresh sound to younger music fans who weren't able to experience the 70's. Get a taste of Lee Fields and The Expressions in this track which is a tribute to the fairer sex, aptly titled Ladies.

The Ballantynes came together in East Vancouver back in 2011. Their rump-shaking, hip-rotating, toe-tapping sound is what they call "Garage Gospel". Their positve energy and incredible stage presence is infectious. Seeing them enjoy themselves sharing their music only makes you happier as an audience member. Here's their bandcamp page which is filled with awesome tracks. Catch this amazing local act while they are still in town; they have a busy touring schedule which means it may be a while till you get to see them again!
Doors at 8:00pm, Show at 9:30pm
Get tickets online here.
Tickets are also available at Red Cat Records, ZuluRecords, Beat Street Records, and Highlife Records.
Sponsored by CiTR 101.9FM and Discorder Magazine