We are going to be having a special workshop on publication design(using InDesign and photoshop) on June 25th by CiTR's very own Paul Bucci. Thanks to a faculty sponsor we were able to rent out one of UBC's Mac Lab's! This means the workshop will be completely hands on. Space is extremely limited so if you are interested RSVP at volunteer@citr.ca as soon as possible!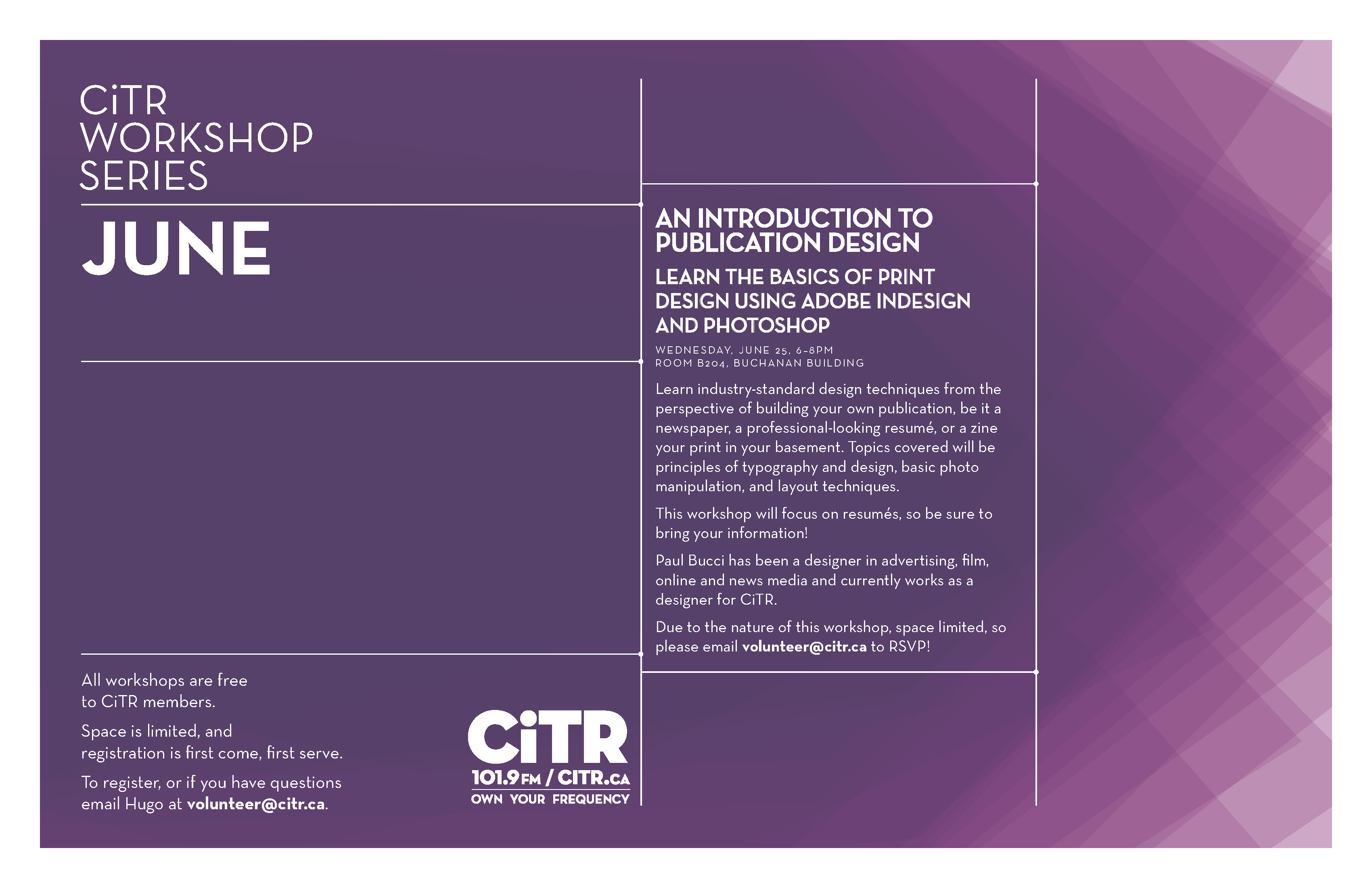 An introduction to publication design : learn the basics of print design using Adobe InDesign and Photoshop
Wednesday, June 25, 6–8pm
Room B204, Buchanan Building at UBC
Learn industry-standard design techniques from the perspective of building your own publication, be it a newspaper, a professional-looking resumé, or a zine your print in your basement. Topics covered will be principles of typography and design, basic photo manipulation, and layout techniques.
This workshop will focus on resumés, so be sure to bring your information! 
Paul Bucci has been a designer in advertising, film, online and news media and currently works as a designer for CiTR.