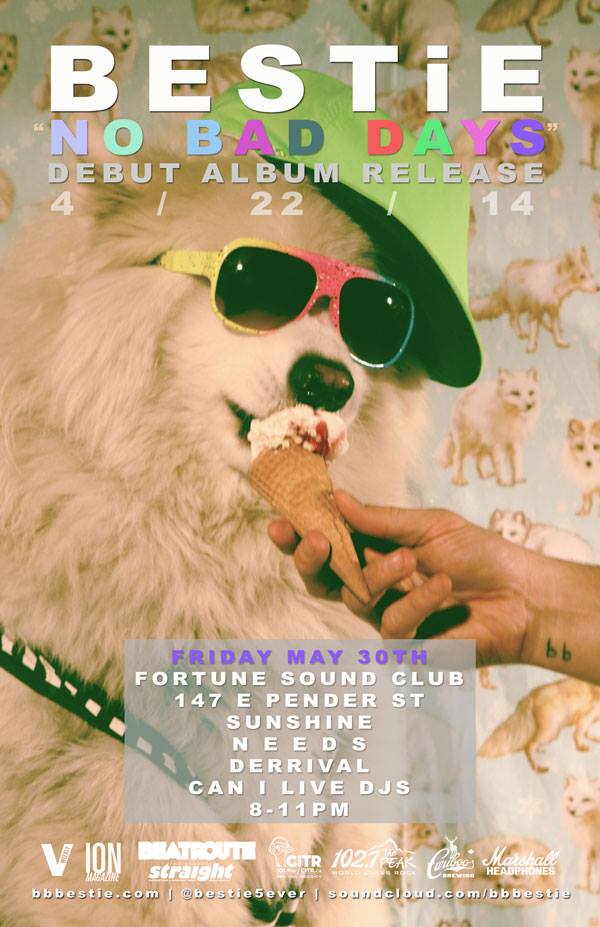 Friday May 30th Fortune Sound Club presents BESTiE "No Bad Days" Debut Album Release Party Early Show!
with guests SUNSHINE, N E E D S, DERRIVAL, CAN I LIVE DJS!
BESTiE started in 2012 in East Vancouver when friends Andrew Janczewski, Tristan Orchard, Daniel Ruiz and Rob Cameron started jamming, with the goal of making a fun accessible pop band with their own unique sound.
No Bad Days – an 8-track pop-rock record full of danceable beats and infectious melodies was recorded with Juno award-winning producer Howard Redekopp, best known for his work with Tegan and Sara. The album will prelude a May tour that will take the band across Canada.
Tickets are $15.55 and are available online here, or at the door.
For more information, visit BESTIE Facebook Event.
Sponsored by CiTR and Discorder magazine.