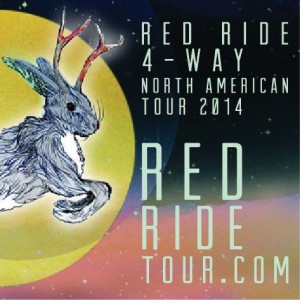 On May 16th at 403 East Hastings St., a mix of musical genre musicians hit the road for their fourth annual year of the Red Ride Tour.
They will embark on a two-week tour across Turtle Island from Vancouver to New York City to play fantastic music.
The tour kickoff on Thursday, May 16 at Pat's Pub will feature Kristi Lane Sinclair and Cris Derksen, they will be joined by the 2014 Juno Award George Leach,  songstress Jennifer Kreisberg, pop diva Iskwé and Nick Sherman and rising folk singer Tara Willimson.
The door opens at 8:00pm and the show starts at 9:00pm.
Tickets $8 advance, and $10 at the door.
They will stop at 14 cities, including Banff, Calgary, Regina (where they will pick up Leach), Winnipeg (that is quickly becoming the Aboriginal musical center of the universe), Thunder Bay, Toronto, Montreal and culminating in Brooklyn, NY, on June 1.
For more information about this event, visit www.redridetour.com
Sponsored by CITR, 101.9FM!