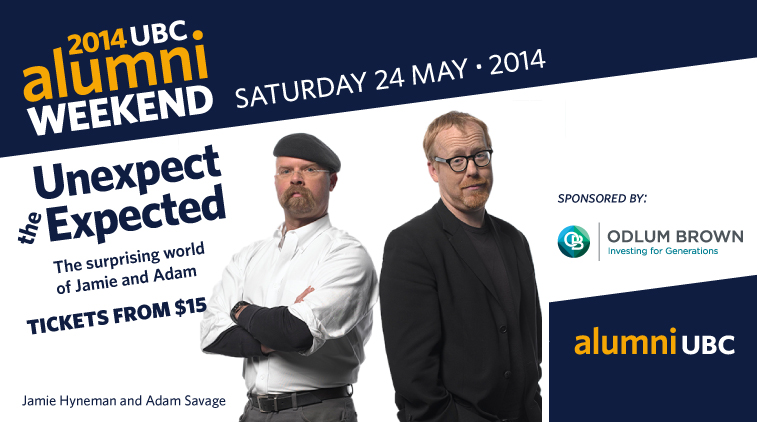 What are you doing Saturday, May 24? If you're looking for one of the most fascinating, entertaining and intellectually stimulating days of the year, come to the Vancouver campus for UBC's Alumni Weekend!
We're especially excited to 'Unexpect the Expected' with Jamie Hyneman and Adam Savage of Discovery Channel's
MythBusters. Jamie and Adam will tell tales of experiments, explosions and hijinks, and the unpredictable occupation of myth busting. This show takes place from 4-5:30PM at UBC's War Memorial Gymnasium. Tickets for this event are only $15, and are available online here.
General admission, including entry to all UBC gardens and museums is free. CiTR will be there too! For a full schedule of events, visit the UBC Alumni website here.
Proudly sponsored by Cowell Auto Group and CiTR, 101.9FM!