Dear Diary,
Friday. Last day of February. The weather is nice.
All I can think about is COOKIES!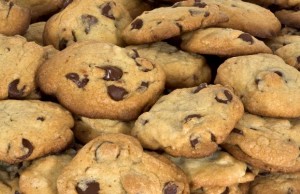 Radio Zero is offering up homemade cookies for set donations to CiTR. I'm getting hungry. Them cookies are so good and can even come gluten free upon request. Not only that, but donations can get guestlist perks to Ice Cream Social parties. I'm donating to CiTR right now!
I can rub cookies on my face all night. On the dancefloor. And I won't be alone.
Donate now!  Online or call 604 822 8648