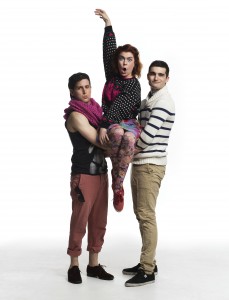 As a special team up between Twenty Something Theatre and Staircase XI Theatre Society, a Double Play Pass offer will be available all of August. This $25 pass will give you entry to their two new plays:
Twenty Something Theatre presents: Speech & Debate by Stephen Karam. Speech & Debate is a "wickedly funny" play about three highschool students who have always been on the outside. Now their knowledge of a sex is about to shake up their school, town, and their lives. Running from October 2-12 at 8pm.
Staircase XI Theatre Society presents: Cocktails at Pam's by Stewart Lemoine, a play about Pam, the perfect cocktail hostess and a party gone wrong. Running from November 13-30 at 8pm.
Both plays are being performed at Studio 1398 on Granville Island.
Purchase a Double Play Pass here.
Find more information from  Twenty Something Theatre here.
Find more information from Staircase XI Theatre Society here.