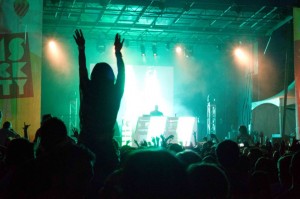 UBC's AMS is hosting the 30th annual Welcome Back BBQ, and CiTR will be broadcasting LIVE for part of the show!
The Welcome Back BBQ is literally the biggest back to school party there is. You don't want to miss it, and neither do we! So here's the information you need to make sure you're part of what is the best way to start the school year:
Friday, September 6, 2:30-9pm @ MacInnes Field (the field in front of the SUB for students new to UBC)
Tickets are $15-$20, but entrance is FREE with your first week frosh kit wristband.
But who's playing at this event? This year, the AMS has booked these amazing acts for you:
Felix Cartel
Current Swell
The Harpoonist and the Axe Murderer
MGH! (Glorydays)
+More!
For more information about the show, and to get tickets, visit the AMS website.
So come on out and have some fun with all your fellow UBC students!
Sponsored by CiTR, 101.9 FM.