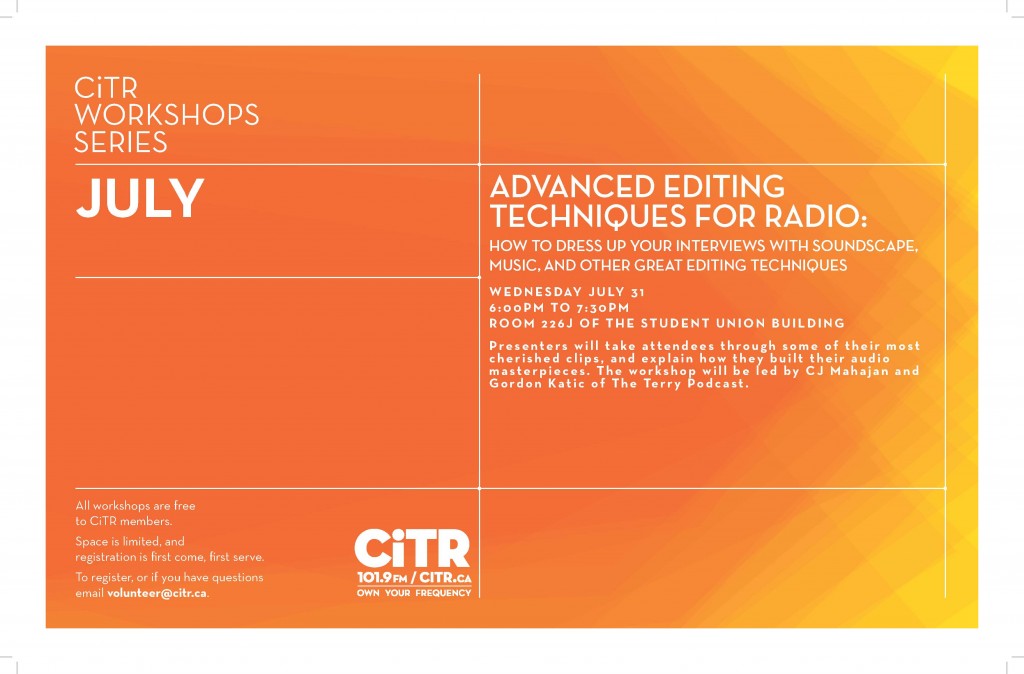 This Wednesday July 31st, come join us in Room 226J of the University of British Columbia's Student Union Building for workshop on Advanced Editing Techniques!
Featuring Gordon Katic and CJ Mahajan from The Terry Podcast.
Presenters will take attendees through some of their most cherished clips and then explaining how these masterpieces were constructed.
It will be taking place from 6:00-7:30 and as always are completely free for CiTR members.
Space is limited! To RSVP contact volunteer@citr.ca
Hope to see you there!