Tonight on the Arts Report (that's at 5pm sillies), Maegan brings you three stories and three worlds – digital, spatial and comedic. But they are all telling some pretty amazing stories.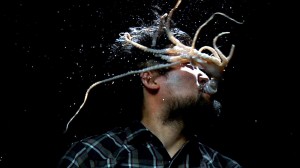 The team from Digital Storytelling Unconference is uninterviewing live in studio about digital storytelling and what the heck of the "unconference" is.  @DSUVancouver happens July 13, 2013 at the Network Hub in New West.
And we'll explore non-interweb space with Spatial Poetics XII: Release Me presented by the Powell Street Festival and SFU.  Lisa Gelley, of 605 Collective fame, will be in studio to speak about her collaboration with musician/artist Gabriel Saloman. They explore the transformation of self through physical memory, and are one of several amazing collabrations. Spatial Poetics: Release Me is at the SFU Centre for the Arts this Saturday, July 6 8pm.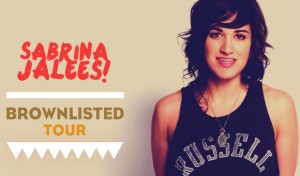 Arts Project is back at 6pm! Sabrina Jalees  is returning to Canada from New York for her Brownlisted tour. Listen to our long form conversation about her comedy, producing her own tour, coming out to her family (who broke up with her – read her amazing piece on HuffPo), and some amazing gossip about Jian Gomeshi. She'll be making her return to Vancouver July 5 at the Rio Theatre.
If you don't listen to this interview you are probably racist.